The first public playable demos of Stalker 2 and Payday 3 are among the highlights visitors to the Xbox Gamescom booth can look forward to, with many of the biggest upcoming games for the rest of 2023 lined up to appear at the show. Along with the hands-on Stalker 2 demo and other playable games including Cyberpunk 2077 Phantom Liberty and Armored Core 6, there'll also be new looks at Starfield and Forza Motorsport at the show.
Microsoft announces that alongside its in-house games, which include "exclusive theatre presentations" for Starfield and the next Forza Motorsport, there will be "over 25 titles from our third-party partners and ID@Xbox friends playable in the booth." The big highlights of these are probably the debut appearances of both Stalker 2 and Payday 3, which promise to be two of the best FPS games of the year.
With 150 stations laid out in the booth, hopefully you'll be able to get a chance to try out the games that most interest you if you're heading to Cologne. If you aren't, there's still a chance to try out the clown-masked heist game in the Payday 3 beta, although invites are sent out at random with fairly limited capacity, so there are no guarantees there.
There'll be plenty more to get hands-on with, including Towerborne, the latest from The Banner Saga creators Stoic. DontNod's gorgeous climbing game Jusant will also be there, as will strategy game spin-off Persona 5 Tactica. You'll also be able to jump into Elden Ring developer FromSoftware's next game, Armored Core 6, and the upcoming Cyberpunk 2077 DLC Phantom Liberty.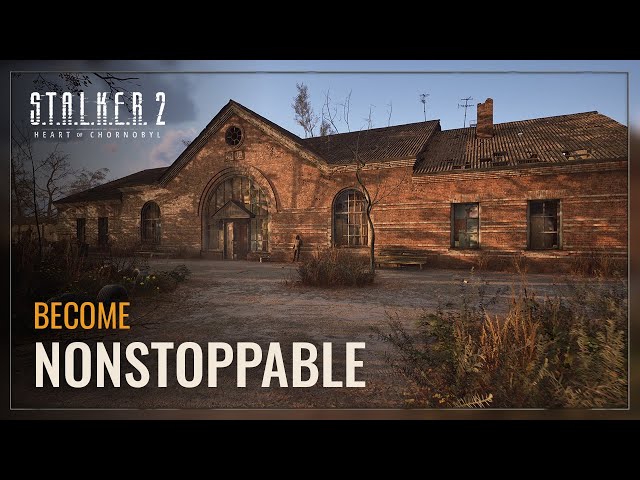 Xbox booth Gamescom 2023 – all announced titles
Here's every game currently announced by Microsoft to appear at the Xbox booth at Gamescom 2023 in Cologne, Germany, which includes over 30 titles:
Playable Demos
Stalker 2 (GSC Game World)
Payday 3 (Starbreeze Studios)
Towerborne (Stoic)
Jusant (DontNod)
Armored Core 6: Fires of Rubicon (FromSoftware)
Party Animals (Recreate Games)
Cyberpunk 2077 Phantom Liberty (CD Projekt Red)
Under the Waves (Spotlight by Quantic Dream)
Persona 5 Tactica (Sega Atlus)
The Lamplighter's League (Harebrained Schemes)
SteamWorld Build (Thunderful)
Lightyear Frontier (Amplifier)
Theatre Presentations
Starfield (Bethesda Game Studios)
Forza Motorsport (Turn 10 Studios)
Ara: History Untold (Oxide Games)
The Elder Scrolls Online (ZeniMax Online Studios)
Microsoft Flight Simulator (Asobo Studio)
Of course, all Microsoft's first-party titles will make their way to its Game Pass subscription service, and some of the third-party games are already announced to be joining them, including Payday 3 Game Pass access at launch.
We'll be sure to bring you all the latest from Gamescom, so stay tuned to PCGamesN to find out what's happening on the show floor, as we head towards the Stalker 2 release date. In the meantime, make sure you're up to date on the very best PC games in 2023.