The latest batch of Call of Duty: Modern Warfare patch notes have now dropped, bringing the MK9 Bruen LMG to the FPS game's weapons roster as well as Gunsmith customs. Its standaone spin-off Call of Duty: Warzone has also now got its own batch of updates – but there's one key feature seemingly not included in the notes – players can now drop their weapons.
As spotted by Charlie Intel, the battle royale game's now offering the option to let go of any Warzone pistols or other guns you've scooped up in a match for the first time since its release earlier this year. Before this, you could only replace a weapon by grabbing another, but now, it seems, you can discard them and then ping your teammates to come find it.
YouTuber JustLawlyTTV has demonstrated this in a clip posted today that shows them dropping their M4A1 Hybrid custom assault rifle onto the ground, whipping out their dual Guard One handguns instead – without needing to pick up anything to replace it. It looks like you're also able to scoop it back up again no problem, too. Neat.
Take a look for yourself below: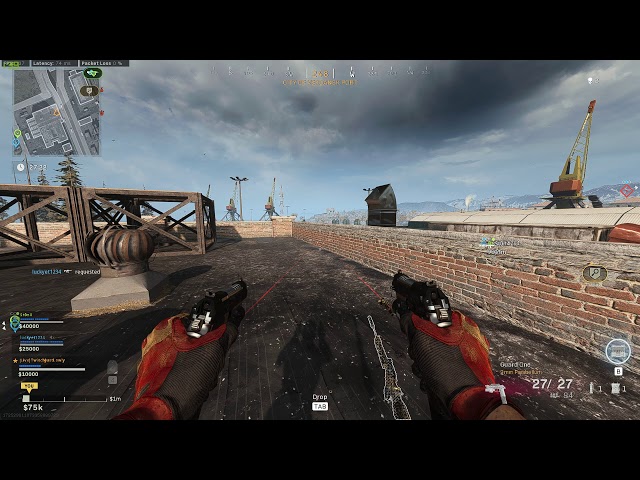 This'll surely be good news for Warzone players keen to see this simple but key, community-requested feature make it into the game. If you're keen to see what else has come to Warzone, you can go take a look at the latest patch notes on Infinity Ward's site here, along with the new content and updates for Modern Warfare.
If you're looking to find out the best Warzone guns to use in-game , we have some guides to the best Warzone sniper, best Warzone SMG, and the best assault rifle in Warzone to help you get started.