Following a Diablo 4 fiasco that saw a handful of players grabbing the game's most powerful gear using a clever loot trick, Blizzard says it "may need to take action" if certain Diablo 4 bugs or exploits in the future have more dramatic impact. If you were one of the lucky few to grab a Diablo 4 Harlequin Crest in the RPG game during the few hours it was available, however, you'll be pleased to know that Blizzard isn't wielding its powers quite yet.
If you missed out on the gold rush, the general gist is that Diablo 4 patch 1.0.4 rolled out late on July 6, and one change made increased the rewards available from Helltide chests – specifically allowing Diablo 4 Unique items to drop from them. That was great news, as it meant players who needed a specific one for their build now had a way to directly target drops from that slot specifically.
Unfortunately, it took almost no time for players to clock that certain Diablo 4 classes don't have any class-specific Uniques in a given slot. Because the Barbarian and Sorcerer have no helmets, any time the game decided that a reward from the helm chests found in Diablo 4 Helltides should be Unique, it would instead drop one of the ultra-rare items Blizzard has now seemingly dubbed 'Uber Uniques.'
As soon as the developers caught wind of this, they quickly removed it from the game – after all, these are items that had previously only been seen a single-digit number of times each across the entire player base. With the issue resolved, a Diablo 4 patch 1.0.4 hotfix has returned the Uber Uniques to the drop pool – although you still aren't going to get one any time soon, so we'd urge you not to get your hopes up.
The question that remained is what Blizzard would do with all these new Uber Uniques in the economy. They weren't exactly ill-gotten; clever manipulation of loot tables is as old a trick as they come in ARPG games. Nor are they actually hugely impactful given the timing; you can't trade Uniques between players, and with the Diablo 4 season 1 start date just a couple of weeks away, where players will put aside their previously earned loot to start anew, they won't really be in consideration soon anyway.
It also turns out that not as many people got them as you might have thought. Community manager Adam 'PezRadar' Fletcher reveals that "in total we discovered that only 142 accounts obtained an Uber Unique between the launch of 1.0.4 and when we disabled Uber Unique Items from the game," and as such he confirms, "We do not plan on removing these items from the accounts."
That might not be the case if this happens again, however. Fletcher continues, "In the future we may need to take action to maintain fairness within the game when a bug or exploit impacts the gameplay of others." That seems reasonable, given that a big draw of events such as seasons for many players is trying to be the first to reach certain milestones, and something like this happening early in a season could cause notable imbalance. Hopefully we avoid such considerations.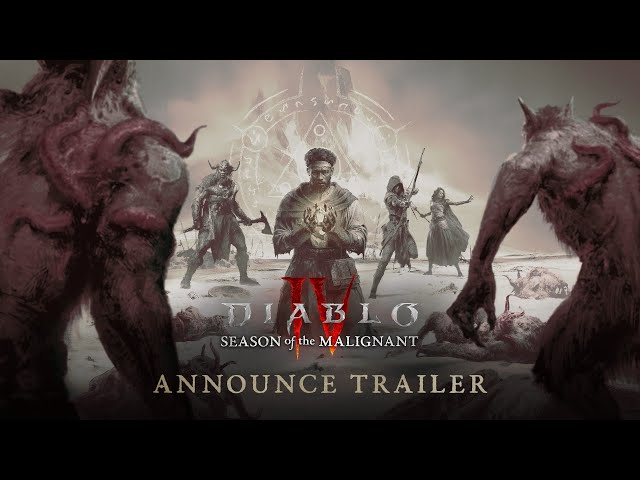 The first season is all about Diablo 4 Malignant Hearts, powerful corrupted organs that can be turned into deadly weapons at your disposal, but it won't actually feature ranked leaderboards yet. Diablo general manager Rod Fergusson confirms on Twitter that the team is still aiming for that feature to arrive in season three, as previously suggested. Nevertheless, we're sure the spirit of competition will be alive and well for the Season of the Malignant – so hopefully it's a fair race!
Take a look through the best Diablo 4 builds to pick out your favorite for the start of the new season, and catch up on what you can expect from the Diablo 4 battle pass, which will be launching alongside it.