Want to know about best Elden Ring classes? At the very beginning of your adventure in this highly rated open-world game, you get the chance to choose a class for your character, known in-game as their 'origin'. This choice determines your starting level and attributes, which will form the core of your future Elden Ring build.
The question of which is the best Elden Ring class is entirely subjective. While each class has a certain playstyle associated with it, in addition to their own starting Elden Ring weapons and other gear, the RPG game's leveling system is free-form so, in the long run, your choice won't matter as much. That said, we can make some recommendations for classes suited to newer players.
Every Elden Ring class
Here are the starting attributes and equipment for all ten Elden Ring classes:
Vagabond
Starting equipment
Halberd
Heater Shield
Longsword
Starting attributes
Level – 9
Vigor – 15
Mind – 10
Endurance – 11
Strength – 14
Dexterity – 13
Intelligence – 9
Faith – 9
Arcane – 7
This class is the most balanced of the classes built for melee combat as it has plenty of points in health, strength, and dexterity from the start. Your shield will give you plenty of protection, but if you want to be able to do a decent dodge roll you'll need to unequip some armor or focus on building the Vagabond's endurance.
Warrior
Starting equipment
Scimitar x2
Riveted Wooden Shield
Starting attributes
Level – 8
Vigor – 11
Mind – 12
Endurance – 11
Strength – 10
Dexterity – 16
Intelligence – 10
Faith – 8
Arcane – 9
With the highest starting dexterity, the Warrior is a high-offensive fighter that has relatively light armor for a practical dodge roll. The Warrior also starts with dual-wielding scimitars; which combined can deal more damage than a single weapon's heavy attack.
This class can use advanced weapons earlier as you won't need to spend runes to upgrade your dexterity stat.
Hero
Starting equipment
Battle Axe
Large Leather Shield
Starting attributes
Level – 7
Vigor – 14
Mind – 9
Endurance – 12
Strength – 16
Dexterity – 9
Intelligence – 7
Faith – 8
Arcane – 11
The Hero has the most strength and relatively decent endurance at the cost of low dexterity and magic attributes. This is a great class for a pure melee build as it won't take many level-ups to gain the strength needed to wield boss weapons.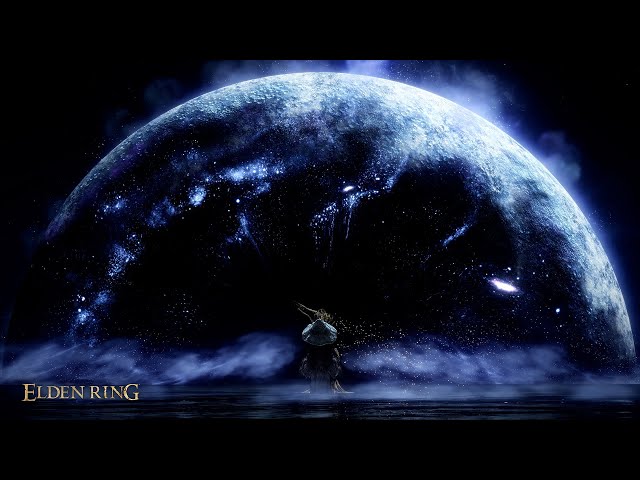 Bandit
Starting equipment
Short Bow
Great Knife
Buckler
Bone Arrows
Short Bow
Starting attributes
Level – 5
Vigor – 10
Mind – 11
Endurance – 10
Strength – 9
Dexterity – 13
Intelligence – 9
Faith – 8
Arcane – 14
You can think of the Bandit as the 'stealth' class, as it prefers to use parries and backstabs to score critical hits in combat. The Bandit also starts with a bow and decent stats for ranged combat, allowing you to pick off enemies from a distance. This class also has a high arcane stat, making it more likely for items to drop whenever you slay an enemy.
Astrologer
Starting equipment
Short Sword
Glintstone Pebble
Glintstone Arc
Short Sword
Astrologer's Staff
Scripture Wooden Shield
Starting attributes
Level – 6
Vigor – 9
Mind – 15
Endurance – 9
Strength – 8
Dexterity – 12
Intelligence – 16
Faith – 7
Arcane – 9
A good starting class for sorcerers, the Astrologer features the highest mind and intelligence attributes. It has a short sword and shield for emergencies, but your main weapon will be your staff along with all the spells you can access early on.
We recommend giving your Astrologer a point or two in vigor and endurance as these starting attributes are quite low.
Prophet
Starting equipment
Heal
Catch Flame
Short Spear
Finger Seal
Rickety Shield
Starting attributes
Level – 7
Vigor – 10
Mind – 14
Endurance – 8
Strength – 11
Dexterity – 10
Intelligence – 7
Faith – 16
Arcane – 10
The Prophet has the highest Faith of all the classes which makes it the best option for incantation users. Prophets can heal themselves in a pinch, and the starting Catch Flame spell is pretty powerful in the early game. Unlike the Astrologer, the Prophet has better stats for melee combat, giving players two options when it comes to fighting enemies.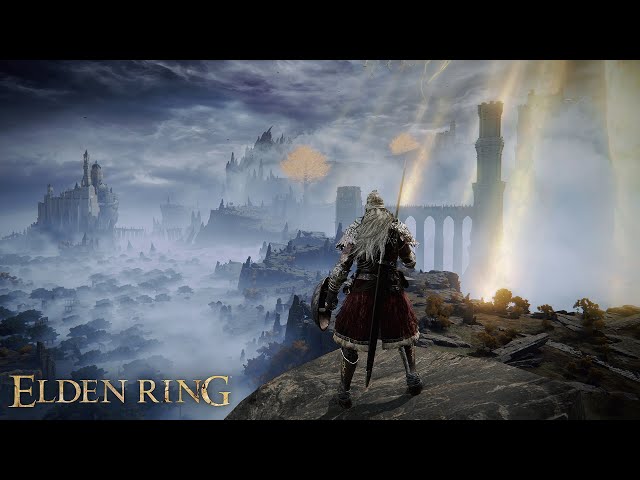 Samurai
Starting equipment
Uchigatana
Longbow
Arrow
Fire Arrow
Red Thorn Roundshield
Starting attributes
Level – 9
Vigor – 12
Mind – 11
Endurance – 13
Strength – 12
Dexterity – 15
Intelligence – 9
Faith – 8
Arcane – 8
In terms of stats, the Samurai is a mix between the melee-focused Vagabond, and the Bandit with its affinity for ranged combat and dexterity-based weapons. The Samurai doesn't need to rely on stealth tactics like the Bandit, but it also comes equipped with a Longbow if you need to fight from a distance.
Prisoner
Starting equipment
Magic Glintblade
Estoc
Glintstone Staff
Rift Shield
Starting attributes
Level – 9
Vigor – 11
Mind – 12
Endurance – 11
Strength – 11
Dexterity – 14
Intelligence – 14
Faith – 6
Arcane – 9
The Prisoner is a great starting option for players who are unsure about whether they want to specialize in. Featuring well-rounded stats in every attribute other than Faith, the Prisoner gives you the flexibility to try a variety of playstyles early on without having to invest many stat points.
Confessor
Starting equipment
Urgent Heal
Assassin's Approach
Broadsword
Finger Seal
Blue Crest Heater Shield
Starting attributes
Level – 10
Vigor – 10
Mind – 13
Endurance – 10
Strength – 12
Dexterity – 12
Intelligence – 9
Faith – 14
Arcane – 9
The Confessor is primarily a close-range defensive fighter with decent protection and weight distribution but also has access to restorative and bewitching incantations. You have some freedom to spec further into an incantation or melee build, though branching out into sorceries may be ill-advised due to the Confessor's low intelligence.
Wretch
Starting equipment
Starting attributes
Level – 1
Vigor – 10
Mind – 10
Endurance – 10
Strength – 10
Dexterity – 10
Intelligence – 10
Faith – 10
Arcane – 10
The Wretch is surprisingly one of the better starting classes in the game for experienced Souls fans, but it's let down by its starting equipment. Sadly, the Wretch begins the game with a Club – you're going to need to find armor and weapons right away.
We don't recommend picking this class as a complete beginner, though it's a great option for players confident in their combat abilities.
Elden Ring Class stats
Each Elden Ring class comes with a preset allocation of points in all eight of the game's attributes.
Here are all of the Elden Ring stats:
Vigor: Raises maximum health (HP)
Mind: Raises maximum force points (FP)
Endurance: Increases stamina bar and raises total equip load
Strength: Raises damage for strength-based weapons and used as a requirement for equipping strength-based weapons
Dexterity: Raises damage for dexterity-based weapons and used as a requirement for equipping dexterity-based weapons. Can also increase casting speed for spells, soften fall damage, and make it harder to be knocked off your horse
Intelligence: Raises damage for weapons that scale with intelligence, as well as sorceries. Also used as a requirement for equipping some spell-based weapons, and can improve magic defence
Faith: Mainly used to cast incantations, as well as some sorceries and will raise the damage for spells requiring this stat. It is also a requirement for most Sacred Seals
Arcane: The primary stat that governs item discovery, this stat also governs Holy Defence, Vitality (resistance to instant death), and can influence blood loss build-up
The best Elden Ring class
The best Elden Ring class for beginners is the Samurai, Prisoner, and Astrologer. The Samurai starts with the Uchigatana, an excellent dexterity weapon that can be upgraded to deal continuous bleed damage later on. Check out our Elden Ring builds to see how to put together this deadly class.
The Prisoner starts with the extremely powerful Magic Glintblade spell, in addition to a decent melee build which lets you approach fights either close up or from range. Finally, the Astrologer begins the game with two strong spells that can kill enemies from great distances.
Elden Ring keepsakes
In addition to your class, you also get to choose from one of nine keepsakes – starting items that can give you a boost or a buff to aid your initial journey into the Lands Between. You could opt to start the game with no keepsake for a real challenge, but we don't recommend doing this for your first time.
Here are all nine Elden Ring keepsakes and their effects:
Crimson Amber Medallion – increases maximum health
Lands Between Rune – consume this item to gain many runes (around 3,000)
Golden Seed – used to increase the number of Sacred Flask charges
Fanged Imp Ashes – an Elden Ring summon used to call two Fanged Imps to aid you
Cracked Pot – a container used as an ingredient for various craftable items
Stonesword Key – this option gives two keys that, upon use, will break an Imp's seal allowing you to reach previously closed-off areas
Bewitching Branch – these consume FP to turn enemies to your side temporarily when struck
Boiled Prawn – this keepsake contains five prawns and using one boosts physical damage negation for a short time
Shabriri's Woe – an item that attracts and aggravates enemies into attacking you
The best keepsake for all builds is the Golden Seed which instantly provides you with an additional Sacred Flask. No matter what class you're playing, you can always use an extra healing or mana potion.
The rest of the keepsake items can be found later on in the game, but they won't have the same impact as the Golden Seed has in the early game. For example, the Stonesword Key allows you to access sealed areas containing valuable treasure early, but you can find these keys fairly easily once you start to acquire Runes. The rest of the keepsake items can be helpful in some combat scenarios, but they aren't as helpful as an extra Sacred Flask.
Elden Ring Elden Ring Fanatical $59.99 $50.39 Buy now Network N earns affiliate commission from qualifying sales.
That's everything you need to know about Elden Ring classes. For more tips, check out our Elden Ring Ashes of War guide, our guide to Elden Ring Golden Seeds, and make sure you look up what Elden Ring Great Runes are – you're going to need them eventually.
Additional contributions by Christian Vaz.