Elden Ring has helped redefine open-world games, so seeing the Convergence total conversion get an entirely new boss just goes to show how the community is willing to further enhance FromSoftware's release with Elden Ring mods. While we wait for the Elden Ring Shadow of the Erdtree release date, you'll be happy to hear that the DLC-sized mod for Elden Ring just got a fair bit bigger.
The Elden Ring Convergence mod is the next best thing to DLC for the FromSoftware masterpiece, and the dedicated modders behind it have just released version 1.3 with a slew of changes and extra content. You'll want to brush up on your Elden Ring builds for this, that's for sure.
Convergence already adds new weapons, spells, and drastically changed both items and the map layout of the lands between to essentially remix the entire experience for players, and now the Convergence 1.3 update introduces an entirely new boss and a slew of weapons too.
With 14 new weapons, a brand new Godskin Matriarch boss and a rework to the Divine Tower of Liurnia where you'll find said boss, this update is kind of like a mini DLC / remix for Elden Ring, on top of the massive mod itself. We might even see Convergence give the best Elden Ring weapons a run for their money.
You can see the new boss, Godskin Matriarch, courtesy of the Sagittariod video below.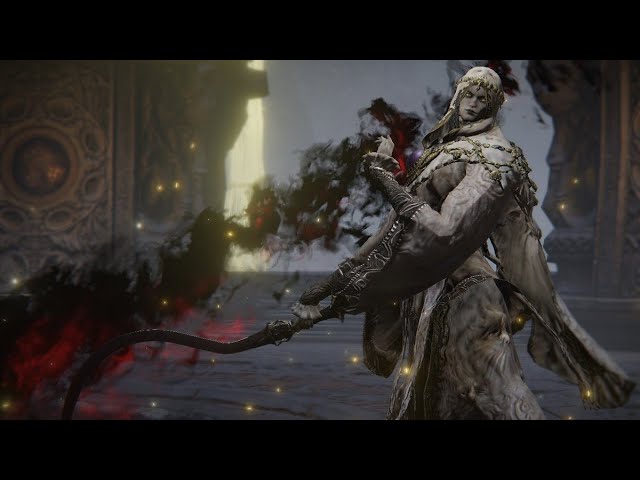 The Divine Tower of Liurnia changes up weapon, item, and enemy placement, which I can only compare to some sort of roguelike game for it to make any sense (it's incredibly cool, to be absolutely clear).
You'll also be glad to hear that Convergence 1.3 is compatible with the new Elden Ring patch 1.10 after some tweaks from the team, as FromSoftware introduced some balance changes, gameplay adjustments, and bug fixes.
If you're just diving back into The Lands Between we've got your back with a breakdown of all the Elden Ring bosses and each of the Elden Ring classes too, to help you get started.