This wild Genshin Impact Diona build probably has better stats than your best main DPS. For some reason, one player has decided to turn Diona into a fearsome Cryo DPS instead of building her up in the typical support role she often fills. The build has some of the best artifact rolls you'll ever see in the open-world anime game, and I could only dream of having such luck for any of my own characters.
Generally, Diona's HP should be as high as possible because her shield and healing scale with that stat – but this player had other ideas. In their build, she only has about 15,000 HP, which is relatively low by healer standards. Instead, her damage-dealing stats are the ones that'll leave you in awe.
Their Diona is level 90, of course, and has 80.7% crit rate and 214.5% crit damage. Those are crazy numbers, even for a character who is supposed to be used as a main DPS. None of my main DPS characters have been able to reach those highs on both of those stats at once.
She also uses a level 90 R3 Skyward Harp as her weapon alongside a two-piece Blizzard Strayer and two-piece Gladiator's Finale artifact set combo. And you already know that every single artifact has near-perfect crit value numbers.
All this, combined with all six constellations and level 10/13/13 talents, make this Diona as scary as they come, especially if this player also already has a real main DPS in the party.
A Genshin Impact content creator named Doro44 was looking at a viewer's account to check out the build, and his reaction is about what you'd expect after seeing these stats. You can have a look at the numbers for yourself in the video below: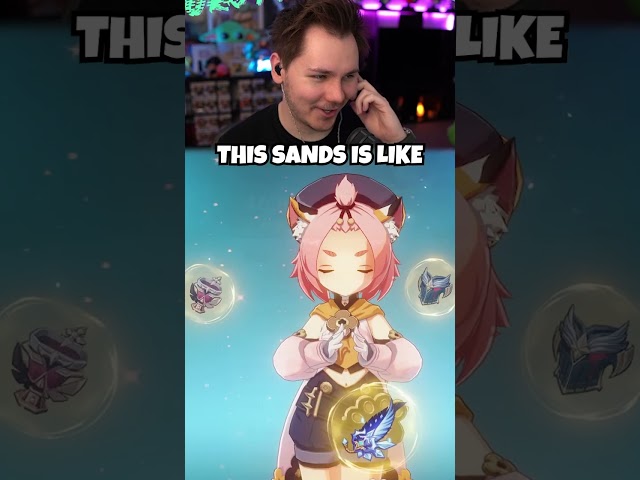 Diona isn't on the current Genshin Impact banners, but you still have about five days left to pull for Alhaitham, Xiao, and Yaoyao before Hu Tao and Yelan show up in the second half of the update.