Can you play Hogwarts Legacy multiplayer? The ability to play with friends would give you the chance to team up to cause mischief and take down evil, after all, where would Harry have been without Ron and Hermione? It's little wonder we want the mode in the RPG game then, but does it exist?
Hogwarts is a school, it's where you forge the greatest of friendships, so of course it would be a logical assumption that Hogwarts Legacy multiplayer would be available in the massive open-world game. You could attend classes with friends, no matter which house you belong to and which of the Hogwarts Legacy common rooms you call home, have someone to talk to as you traverse the massive Hogwarts Legacy map, and test out some of the kinder and funnier Hogwarts Legacy spells on each other. Sounds great, right? So, is there a Hogwarts Legacy multiplayer mode?
Does Hogwarts Legacy have multiplayer?
No, Hogwarts Legacy has no form of multiplayer or co-op play, offline or online. This comes directly from the developers in the official FAQ. That official Hogwarts Legacy FAQ states: "Hogwarts Legacy is a single-player experience and does not have online or co-op gameplay".
So no pranks, mishaps, and mischief with friends – at least not real life ones. Instead, you'll have to just befriend the many Hogwarts Legacy characters who can help or hinder you (hopefully the former) on your quests.
There is a Hogwarts Legacy multiplayer mod in early access right now, being created by the team behind the Skyrim Together mod, that will allow up to eight people to play together in the halls of Hogwarts, and the streets of Hogsmeade. Better reserve a large table at the Three Broomsticks. The mod isn't available to play yet, but the team has already released a video of the mod in action.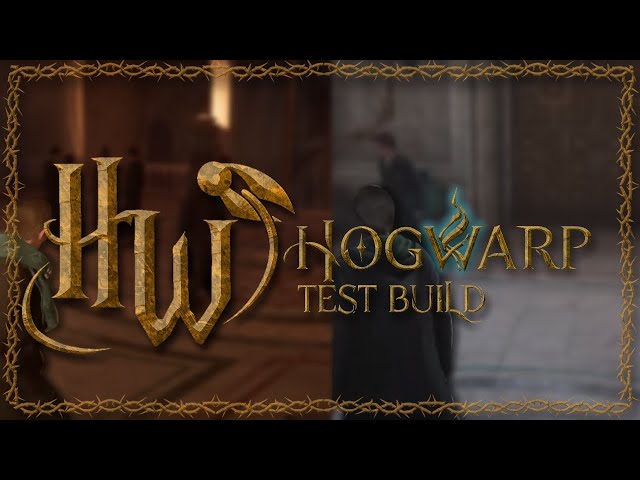 However, and this is pure speculation on our part, but some form of multiplayer could potentially be introduced later down the line. The game certainly lends itself to it. Quidditch isn't in Hogwarts Legacy on launch either, but we're crossing our fingers that it turns up in an update or DLC, and there'd be nothing better than competing in Quidditch against other real players online.
Now that you know that Hogwarts Legacy is a single-player-only experience, if you're put off entirely by this omission, we recommend you seek out the best multiplayer games list to see if there's any game out there for you, you'll even find some of the all-time best PC games on there. However, if you're still excited, you may wish to learn about the many Hogwarts Legacy beasts, and befriend some of the adorable magical creatures, instead.
The creator of the Harry Potter series, JK Rowling, has made a number of transphobic remarks on social media in recent years. Warner Bros. has the licence to make games based on Harry Potter. While the details of that deal aren't publicly known, and WB Games says "J.K. Rowling is not directly involved in the creation of the game", it is likely that, as the creator and owner of the Harry Potter IP, she will earn royalties from its sales. If you'd like to learn more about transgender equality or lend your support, here are two important charities we encourage you to check out: the National Center for Transgender Equality in the US, and Mermaids in the UK.