Is Quidditch in Hogwarts Legacy? The Quidditch World Cup game released back in 2003 remains a fan favourite, so if the sport fits within the timeline of Hogwarts Legacy, its inclusion seems like a no-brainer.
We know that Hogwarts Legacy is based in the 1800s – long before Harry Potter, and going some way to separate itself from the works of JK Rowling. Many well-known features remain though, such as Hogwarts Legacy Floo Flames and the Hogwarts Legacy common rooms, so where does this leave Quidditch? From Harry Potter lore, we know that the earlier incarnations of the game were recorded as far back as the 11th century, with other broomstick games dated even further back than that. So, while it would technically fit into the story of the upcoming RPG game, Warner Bros has confirmed that Quidditch will not be playable when the Hogwarts Legacy release date and early access arrives.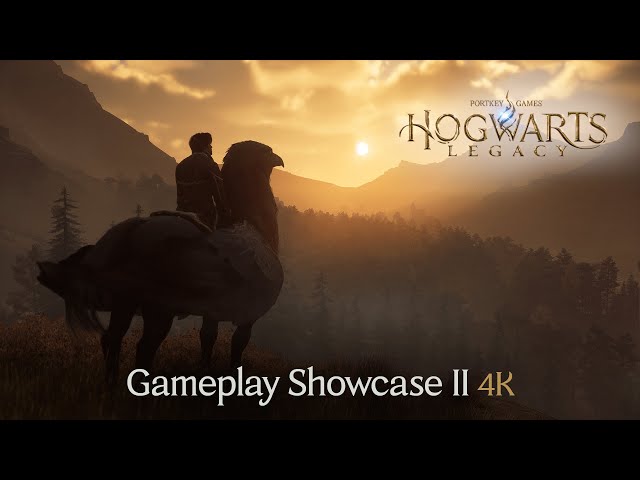 Will Quidditch be in Hogwarts Legacy?
On the official Hogwarts Legacy FAQ page, Warner Bros has confirmed that Quidditch will not be a playable mini-game in Hogwarts Legacy. The same page also talks about Hogwarts Legacy multiplayer. We don't know whether that means it will be referenced in the story. Having said that, there is a Quidditch pitch in Hogwarts, and broomstick flight is possible in Hogwarts Legacy, so you'll still get to experience the thrill of the chase – even if there won't be any snitches to catch. The FAQ page also confirms that there will be broomstick flight mini-games, such as broomstick races, so presumably, that's as close to Quidditch as we'll get.
That said, there's still some hope. A leak shared on Twitter by Bigby shows some details about a Quidditch mode in the works earlier in development, but it was since abandoned. Given that there is a Quidditch pitch in Hogwarts Legacy, it may be that we could see it as DLC, but nothing has been confirmed as of yet.
So that's the bad news regarding Quidditch in Hogwarts Legacy, but there's still plenty to look forward to in what is set to be one of the best PC games of the year, including the massive Hogwarts Legacy map. And don't forget to import your wand and house to Hogwarts Legacy from your Wizarding World account to earn exclusive in-game rewards.
The creator of the Harry Potter series, JK Rowling, has made a number of transphobic remarks on social media in recent years. Warner Bros. has the licence to make games based on Harry Potter. While the details of that deal aren't publicly known, and WB Games says "J.K. Rowling is not directly involved in the creation of the game", it is likely that, as the creator and owner of the Harry Potter IP, she will earn royalties from its sales. If you'd like to learn more about transgender equality or lend your support, here are two important charities we encourage you to check out: the National Center for Transgender Equality in the US, and Mermaids in the UK.