Want a full Honkai Star Rail cast list? You may have tuned into a recent broadcast summarising the upcoming game's features, in which we learned of some of the voice talents behind the English voices of the central characters. There's a good chunk of them already, and more will be revealed in the months ahead.
If some of the Honkai Star Rail cast sound familiar to you, there's a good chance you may have heard their dulcet tones in free PC games such as Genshin Impact, popular RPG games such as Final Fantasy or Persona, or perhaps in the English dubs of popular anime. So while you wait for the Honkai Star Rail release date, let us send you down a rabbit hole of the ever-expanding Honkai Star Rail cast and voice actors and what they've done in the past.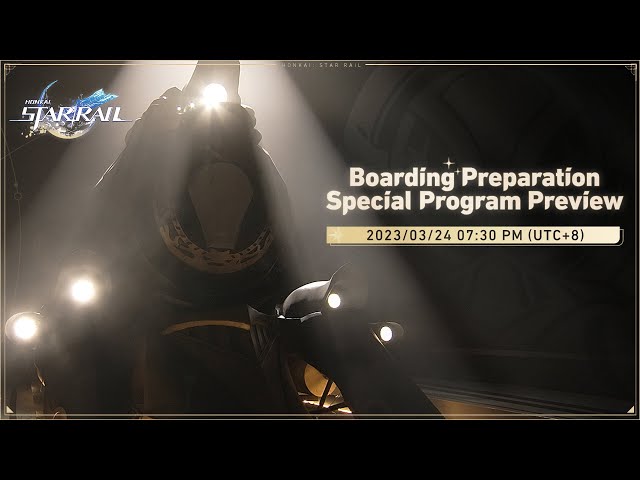 Honkai Star Rail cast list
Here is the currently known English Honkai Star Rail cast list:
Kafka – Cheryl Texiera
March 7th – Skyler Davenport
Dan Heng – Nicholas Leung
Himeko – Cia Court
Welt – Corey Landis
Herta – PJ Mattson
Jing Yuan – Alejandro Saab
Seele – Molly Zhang
Bronya – Madeline Reiter
Bailu – Su Ling Chan
Yanqing – Amber May
Natasha – Elizabeth Maxwell
Svarog – D.C. Douglas
Serval – Natalie Sistine
Asta – Felecia Angelle
Hook – Felecia Angelle
Arlan – Dani Chambers
Pela – Xanthe Huynh
Silver Fahn – Melissa Fahn
Gepard – Bryson Baugus
Quinque – Bryn Apprill
Sampo – Roger Rose
Sushang – Anjali Kunapaneni
Clara – Emily Sun
Tingyun – Laci Morgan
As for some voices you may recognise, Alejandro Saab voices Cyno and Vlad in Genshin Impact. His other videogame roles include Mayor Zao in both Freedom Planet games and Osvald V. Vanstein in Octopath Traveler II. However, his most prominent role to date is as the Pokémon Champion of the Galar region, Leon, in the Pokémon anime.
Elizabeth Maxwell is a notable voice actor, most famous for her role as Winter Schnee in RWBY. She is also the English voice actor for Sae Niijima in Persona 5. Her other works include many English dubs for anime characters, notably the English voice of Caulifla in Dragon Ball Super, reprising her role when Caulifla became a playable character in Dragon Ball FighterZ. She also voices Midnight in all My Hero Academia adaptations.
Some may recognise Cheryl Texera from State of Decay 2 as Lily Ritter or Katy Hart in Girl Meets World. D.C. Douglas has a long and storied career in voice acting, with highlights including X Drake in One Piece or the slimy Suguru Kamoshida in Persona 5. Skyler Davenport has appeared in Genshin Impact before as Loumelat. Some may recognise her as Sarah in the Final Fantasy VII Remake or English voice for Mero in One Piece.
One name pulling double duty in Honkai Star Rail is Felecia Angelle, who voices both Asta and Hook. Her previous works include Mona in Genshin Impact, Toru Hagakure, the invisible girl from My Hero Academia, and Ava in Borderlands 3, among many others.
Finally, Honkai Star Rail also has Melissa Fahn in its cast, who has many notable roles, including Gaz Membrane from Invader Zim and Edward Wong in the English dub of Cowboy Bebop. In games, she was Ene in Tower of Fantasy and is the voice of Neptune in the Hyperdimension Neptunia series.
Those are all the voice actors that make up the Honkai Star Rail cast. We have more information about Honkai Star Rail codes or if Honkai Star Rail crossplay is available for the upcoming anime game, so do check them out while you wait for the release date later this month.