Modern Warfare 3 recently dropped much to the delight of long-time Call of Duty fans, but it left some players wondering about the game's future and its coming updates. Activision and Sledgehammer Games just revealed a few of the features dropping with MW3's Season 1 update, and it looks like Gunfight will make a return alongside new maps, Zombies content, and more. If you've been in a CoD-related slump recently, this upcoming content could just pull you out of it.
Call of Duty is undoubtedly one of the biggest names in gaming, with a long history and multiple successful launches under its belt. The latest game to come from Activision and Sledgehammer is Modern Warfare 3, a newer take on one of the series' most beloved FPS games. While it's true that Modern Warfare 3 Steam reviews haven't exactly been stellar since the game's recent release, a variety of additional content and new improvements are yet to come.
If you've read our Modern Warfare 3 review, then you know that the game is kind of disappointing. It may not be for long as the developer says that fans can expect a "massive free update" in early December, including new multiplayer maps and one for its upcoming return of the fan-favorite 2v2 game mode Gunfight.
The developer describes the "all-new Gunfight 2v2 map" in the Season 1 post, dubbing it the "Training Facility." The dev states that the Training Facility is "a training course complete with a central shoot house and plentiful climbing opportunities." Combat coupled with parkour? The classic shooter experience.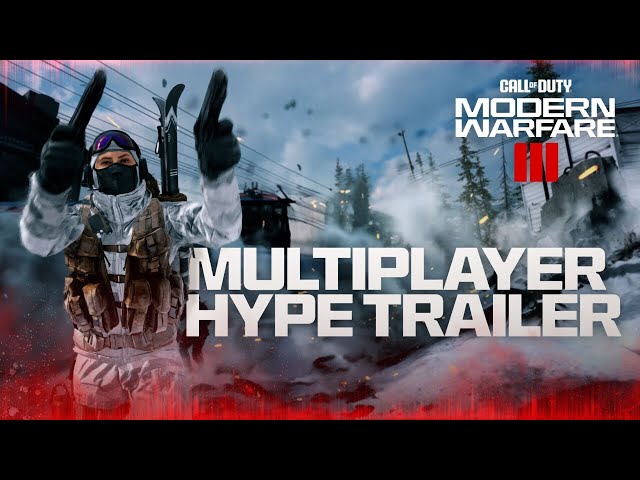 The other three new multiplayer locations are 6v6 maps. Meat and Greece are the first of the three to drop, with the former taking place at the East Bay Meats slaughterhouse and the latter unfolding within a stunning Mediterranean town. Rio is the last of the three to launch and will take you through the colorful Brazilian streets of an upscale shopping center.
Other new additions coming with the MW3 Season 1 release date include a unique weapon aptly named the 'Friend Zone' which turns any enemy (even the undead) into your ally, end-game content known as the 'Dark Aether Rifts,' and schematics to acquire. The all-new Urzikstan map is also coming with the first season, tying the third Modern Warfare entry to Warzone.
While you wait for Season 1 to drop, you should browse through our roundup of the MW3 guns to better plan your loadout and make your combat experience easier. Alternatively, check out some of our favorite MW3 loadouts for the game's current meta.
Need even more Call of Duty content to keep your spirits up, or maybe something else related to gaming? If so, you can make sure to follow us on Google News for more daily PC gaming news, guides, and reviews.