The Starfield Imagine Dragons song is real, and you can listen to it right now. As the Starfield release date approaches, Bethesda has really ratcheted up the bizarre marketing for the RPG game, enlisting the help of Imagine Dragons to attract as many people to Starfield as possible.
That's right, Imagine Dragons has released an official Starfield Anthem called 'Children of the Sky,' alongside a music video with footage from the game showing many of the Starfield planets. You can check it out below.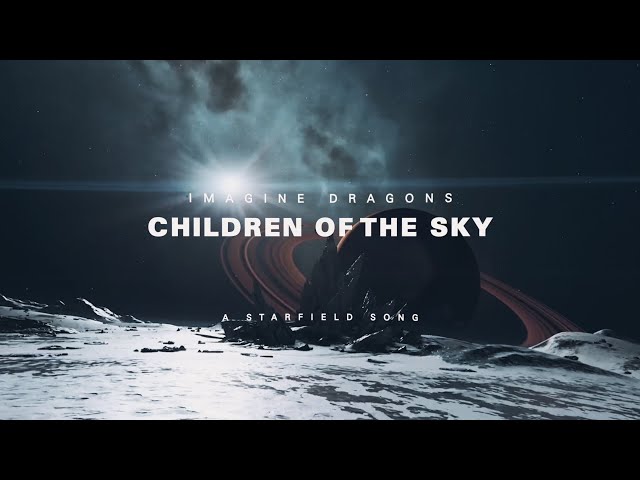 After teasing the project and doing a countdown with stars in the background, many Starfield fans were quick to assume that the band was working on something with Bethesda. Honestly, this isn't all that surprising, as the band's smash hit Radioactive was used in an Assassin's Creed 3 trailer way back when, and they provide the soundtrack to League of Legends' animated show, Arcane, as well as the MOBA's 2014 World Championships anthem, Warriors.
Even parts of Inon Zur's Starfield soundtrack sneak their way into the track, but that's all the song has to tie it to Bethesda's newest RPG. Thankfully there are no abhorrent cringe lyrics about past Bethesda games or the universe of Starfield because I think we'd all die from secondhand embarrassment if that were the case.
I hope someone mods in an Imagine Dragons Starfield background on day one after this, just to bring it all full circle.
With the Starfield early access launch quite literally a few days away we've got everything you need to know about Starfield release times for your region, alongside a breakdown of all the Starfield companions and Starfield traits too.
Still looking for more? While a good Starfield wiki can be a handy source of information, our new Starfield Database goes further, offering you daily news, searchable databanks, and even interactive tools.