Starfield outposts will serve as the nexus point for many of the RPG game's player-driven features. First of all, you'll need to explore the galaxy in order to find resource-rich planets. After that, you'll need to hire NPCs to work the outpost and extract the many available cash-producing materials. New Starfield details suggest however that outpost building may be even more involved, reminiscent of the sometimes fun, sometimes furiously frustrating settlement system in Fallout 4. Ahead of the Starfield release date, if you never wanted to hear the words 'another settlement needs our help' ever again, well, this might not be your day.
The last few weeks have brought us a veritable cargo bay full of new Starfield info. We know all about Starfield missions, as well as Starfield armor, and even Starfield food. When it comes to economics in the open-world game, however, things are still a little shadowy.
We know you can set up outposts. We know you can sell raw materials. Naturally, there will be dozens of ways to earn cash across Bethesda's colossal cosmos.
However, if you pay close attention to the official description for Starfield on the Microsoft store, there is also, apparently, the opportunity to establish large-scale business operations, connecting your mining concerns into one big trade route.
"Explore planets and discover the fauna, flora, and resources needed to craft everything from medicine and food to equipment and weapons," Starfield's official listing reads. "Build outposts and hire a crew to passively extract materials and establish cargo links to transfer resources between them."
In Fallout 4, you could move resources between your settlements with caravan posts. Provided you had the 'Local Leader' perk, you could also forge supply lines. However, as outlined in the recent Starfield gameplay, any enemy ships that you manage to disable and salvage can be added to your own personal fleet.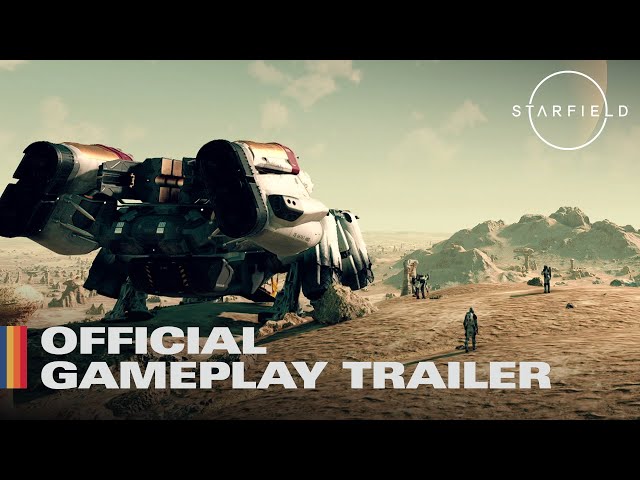 Since it's apparently up to you in Starfield to "establish cargo links," it seems like that you will also be responsible for allocating the ships in your fleet to running goods and materials across your trade routes.
On the one hand, this is great – on top of all the quests and Starfield cities to explore, we get even more opportunity to build our own story by creating custom businesses. On the other hand, there is the possibility that we're repeatedly pulled away from what we're doing to go defend an outpost from pirates and the Crimson Fleet. I'm sure it will be fine. And if not, there's always that dedicated rage quit button that we found.
As we wait for Bethesda's latest to touch down, make sure your PC is ready with the full Starfield system requirements. You'll also want to take a look at all the Starfield traits, so you can start preparing and planning your character before launch day.