Terraria is already jam-packed with stuff, but the best Terraria mods transform one of the very best sandbox games into even deeper, richer experiences with new items, enemies, bosses, and more. If you're someone who's scoured every last drop out of the latest massive Terraria update, you'll be pleased to hear that many of its top mods have just made the jump to version 1.4.4, bringing them up to speed with the modern game ahead of the Terraria 1.4.5 update.
While it was almost a year ago that the huge Terraria 1.4.4 update Labor of Love released (I'm crumbling into dust at this realization), its mods have been predominantly tied to the 1.4 edition of the game since then, meaning that they miss out on a lot of the coolest additions from Re-Logic's last major patch.
Of course, many of them add so much stuff that if you're playing them you probably won't notice too much that these things are gone, but with some pretty handy quality-of-life tools and some really cool additions in Labor of Love such as the new Terraria Shimmer biome and its eponymous gunge, seeing what the teams behind its most substantial mod packs have crafted around 1.4.4 is a very exciting prospect.
With the news in July's Terraria State of the Game that tModLoader support for 1.4.4 is live as of August 1, the mod manager supported by Re-Logic now allows all of its creators to step up to the latest edition, and many of them were clearly ready for exactly this moment.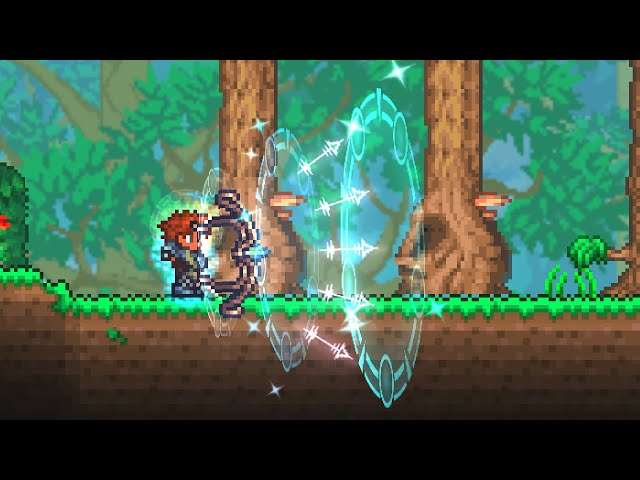 First up is Terraria Starlight River, a personal favorite of mine that wraps in all manner of new items and enemy encounters, including some dramatic multi-stage boss fights and some really cool tools including a Terraria Death Star cannon for you to build. Enemies get enhanced AI with tricks such as archers that leap off their companions to attack you from different angles, and a robust keyword tool helps you keep track of everything that's going on.
The Terraria Calamity mod is perhaps the most famous overhaul, fleshing things out with over 20 bosses and 200 new enemies, along with over 1,000 additional items. It places more of a focus on challenge, with additional difficulty settings to really push your Terraria skills to their limit. Its Hellish Harbor update includes lore entries for all its creatures in the new Terraria Bestiary, and also adds new music in a standalone mod pack.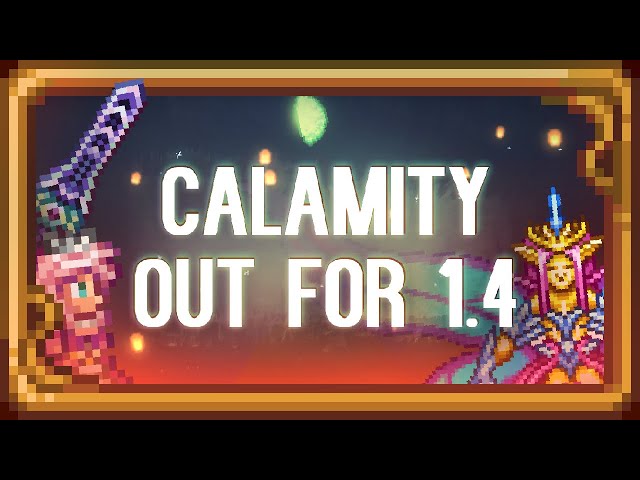 The Terraria Thorium mod is a great way to experiment with all-new classes. Why not take up the mantle of a Thrower, which brings back a removed damage type from Terraria's early days? Alternatively, you can help out your teammates by gearing up as either a Healer or a Bard to top off and buff up your allies while taking down foes. While Thorium isn't quite as boss-laden as other mods, it features 10 new NPCs, two additional biomes, and over a whopping 2,700 items.
Of course, that's just a handful of the mods that have been updated for this latest tModLoader 1.4.4 release, but even these alone could comfortably give you an entire year of content to keep you busy until the arrival of Terraria 1.4.5 in the near future. Hopefully, it won't be too much longer until we see that update now that the great Terraria forum war is over, but you'll have plenty to do in the meantime regardless.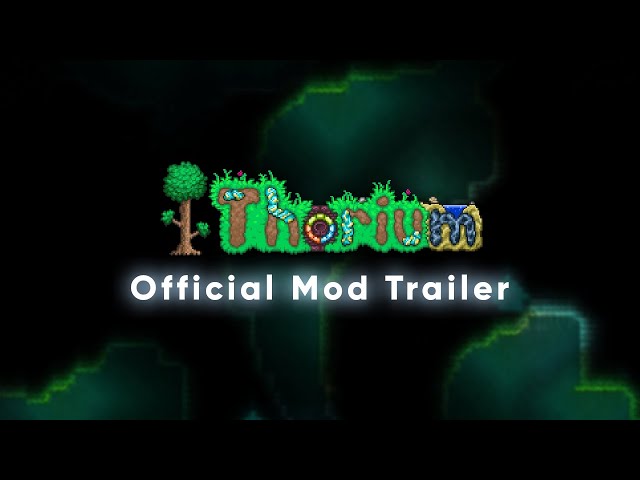 With all these offerings, you'll probably never be bored of Terraria (who could be, after all), but take a look through the best Terraria servers if you're looking for more like-minded people to team up with and take down all the Terraria bosses in style.