As if the reveal of Watch Dogs Legion at developer Ubisoft's E3 conference this week wasn't exciting enough, it now looks like another big feature is coming to the game for fans to get psyched for – four player co-op. According to the game's website, the third instalment in the Watch Dogs series will let you team up with four of your pals to tackle the hostile streets of near-future London in some "dedicated online content."
The site says "team up with your real-life mates in co-op mode to explore dedicated online content and missions, and exciting side activities, such as bareknuckle boxing, freestyle football, illegal couriering, and posting street art". Similarly the game's page on Xbox.com adds that there will be "challenging end-game content", plus "free regular updates adding new online modes, rewards, and themed events".
What the bulk of the content and missions will involve is not clear just yet, but it sounds like Ubisoft have got some cool stuff up their sleeves for players wanting to join the resistance and take back the city with some friendly backup. Given that Ubisoft has included this information on the co-op mode alongside general facts about the game, it appears that it might be included upon Watch Dogs Legion's release on March 6, 2020 unlike its predecessors, which offered multiplayer modes that you either had to unlock or wait for post-launch.
This news follows a stream of exciting things we learned about the game at the E3 conference. Highlights include being able to hijack London cabs, a permadeath feature, both lethal and non-lethal weapons, and of course Helen – and old lady who used to be an assassin. Oh yeah, and you can recruit, and play, as literally anyone in the game. Seriously.
Keen to see some of the Watch Dogs action for yourself? Check out the E3 gameplay footage below.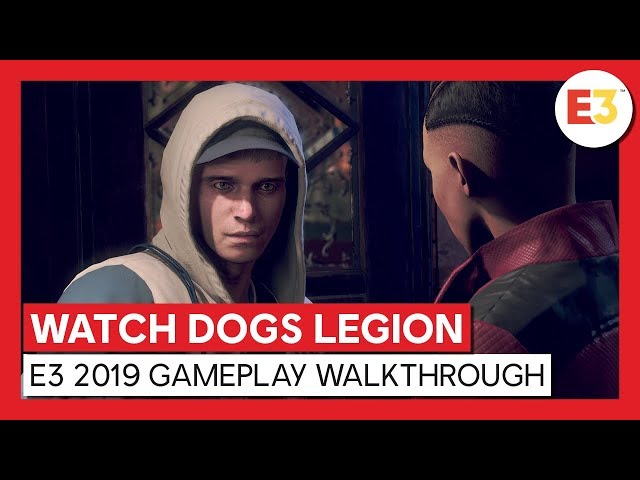 With the promise of a four-player co-op mode now on the table, the wait until next March for Watch Dogs Legion to drop is going to feel long.