The Baldur's Gate 3 bear scene has immediately become one of the best examples of why I choose to spend my life writing about videogames. It's romantic, it's imaginative, it's funny – following its reveal at the Larian Panel from Hell showcase, frankly, the Baldur's Gate 3 release date cannot get here soon enough. And it seems like the rest of the RPG game world agrees. Following the showcase, and the tender love scene between Astarion and Halsin, Baldur's Gate 3 has leapt up the Steam sale charts to sit comfortably above the likes of Call of Duty, Cyberpunk 2077, and Grand Theft Auto 5.
Based on all the Baldur's Gate 3 Astarion information that we've gathered so far, he's a High Elf Rogue with a vampiric past, who also boasts high constitution and intelligence stats. In the Panel from Hell showcase, broadcast on Friday, July 7, we see Astarion become intimately acquainted with another of the Baldur's Gate 3 classes, in the form of the Druid, Halsin.
What could be an awkward or played-for-laughs sequence in other games becomes a well-written, passionate love scene in Baldur's Gate 3. Eventually, Halsin loses his composure and involuntarily transforms into a bear. With the live audience making the dialogue selections, Astarion tells Halsin that he likes it. You can see the sequence for yourself below: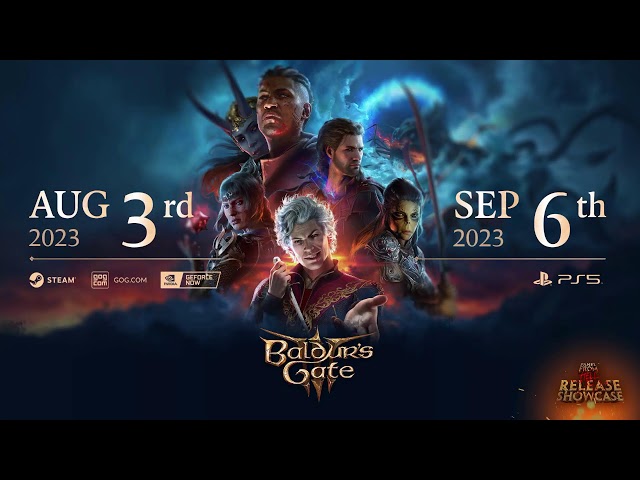 For the week ending Tuesday, July 4, Baldur's Gate 3 sat at number 25 on the Steam best-seller chart. Now, after the Panel from Hell showcase, Baldur's Gate 3 has jumped right up to number seven, just above Red Dead Redemption 2 and one beneath Elden Ring. From Baldur's Gate 3 races to Baldur's Gate 3 abilities, we got a lot of new details at the showcase.
But I'd like to think it was the touching and maturely-made sequence between Astarion and Halsin that really drove sales. I've not seen anything like this in games before – it's a really bold idea, and the team at Larian writes and directs it wonderfully. Roll on Baldur's Gate 3.
Find out everything you need to know about Baldur's Gate 3 backgrounds. We also have a comprehensive guide to Baldur's Gate 3 crafting, so you can customize your weapons and armor to your heart's content.