Baldur's Gate 3 players wanting to join their friends on other platforms are in luck, as developer Larian Studios confirms that Baldur's Gate 3 crossplay is in the works alongside the release of the game on consoles. With the PlayStation 5 version of Baldur's Gate 3 launching today, the team says that crossplay for one of the biggest RPG games of the year is "in the planning" but isn't ready quite yet.
Alongside the PS5 launch, Larian has announced that an Xbox version of the game is due later in 2023. While those of us on PC are likely already a hefty way through ticking off all the best Baldur's Gate 3 quests, the sheer variety of choice on offer means the appeal of jumping into multiplayer with friends on the console versions for a second playthrough is very appealing. Speaking to Eurogamer, Larian Studios director of publishing Michael Douse confirms that crossplay has always been on the cards.
"It was always in the planning, but we knew it wouldn't be for launch," Douse confirms. "It's in the roadmap and, though we have an idea of when we'd like to get it ready for, we don't want to put a date on it until we're sure." No full confirmation of quite when we can expect it yet then – but that just gives your PS5 pals time to enjoy their solo adventures before jumping into some Baldur's Gate 3 multiplayer with you.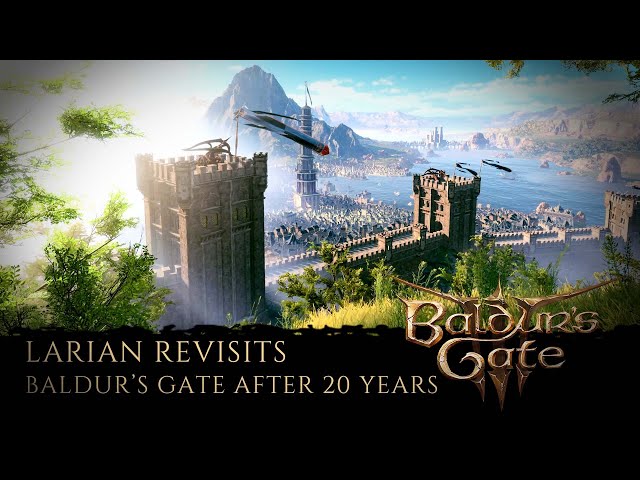 I'm already working my way through two simultaneous playthroughs – one by myself, and one in a full cohort of four with three other friends, and I can say that the sheer number of Baldur's Gate 3 builds and different ways to approach almost every situation means that I haven't once felt like I was treading worn ground. Quite the reverse, in fact; I'm already mulling over what I'd like my third playthrough to look like once I'm done.
While the latest Baldur's Gate 3 patch notes give underused companion Minthara some love, Larian also recently introduced a feature to take player-created characters out of your party if you decide you want to keep journeying without them, so you're more free to jump into co-op than ever.
However you're playing, take a look through the best Baldur's Gate 3 mods for ways to expand one of this year's most bountiful games even further. You might also want to revisit the best Baldur's Gate 3 classes to ready up your character sheet for that next playthrough.