Want to know more about the Call of Duty Warzone season 5 release date? The final season of Warzone Pacific and Vanguard is almost here, providing players with one last batch of content as we count down the days to the Modern Warfare 2 release date. Warzone season 4 introduced Fortune's Keep, the latest map to join the battle royale game, a host of changes to Caldera, and plenty of balance changes to keep the best Warzone loadouts meta fresh.
Warzone is no stranger to crossovers, with the Season 4 Reloaded update featuring a Terminator-themed event: The Titanium Trials. If the current batch of leaks are anything to go by, it looks like the Umbrella Academy could be the next big IP to join the FPS game. We can also expect brand new weapons to add to the best Warzone guns list, and there's one last round-based Zombies map where players can finally take on Lord Kortifex.
Call of Duty Warzone season 5 release date
The Call of Duty Warzone season 5 release date is August 24. Just like other seasonal updates, Call of Duty Vanguard will receive the season five update one day earlier on August 23.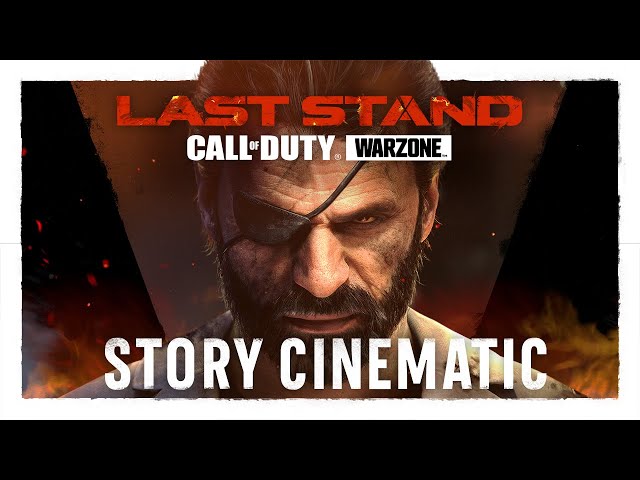 Call of Duty Warzone season 5 new weapons
This latest season of Warzone appears to be breaking all the rules in terms of the game's established story, and that also applies to the new weapons in season five.
The EM1 is Warzone's first energy rifle, yes, you read that correctly. This weapon comes from Call of Duty Advanced Warfare, introducing a custom battery solution to replace the tried and tested ballistics system used in every assault rifle. The EM1 works well at long range, but if you deplete its charge capacity, you're going to have to wait for its cooling-off period to end.
Next up is the RA 225, a lightweight SMG with a devastatingly fast fire rate. The past few seasons of Warzone have released some of the best SMGs in the game's history, so we're going to keep an eye out on the RA 225 to see how well it performs.
We've also got the Valois Revolver, a powerful sidearm which acts as both a knife and pistol at the same time. This weapon is set to launch before the mid-season update lands in October. The final two weapons coming in the mid-season update at the BP50 and the Liennea 57 assault rifle.
Call of Duty Warzone season 5 upcoming events
Operation: Last Call is inspired by Vanguard's Search and Destroy mode. In this event, someone placed several bombs around some of Caldera's most popular destinations. You can choose whether to save Caldera from the destruction by defusing the bombs, or you can sabotage the island and let the explosions take down crucial parts of the map. Depending on how well you succeed in your mission, there are two different outcomes to discover in this nail-biting event.
The smoke has cleared on Caldera, revealing a Volcanic POI on the peak of the island. This location is the home of the latest community event: Heroes vs Villians. Your primary objective is to defeat opponents and pick up their Hero or Villan token which can be spent on discounted Buy Stations. There are plenty of rewards associated with this event, including an exclusive blueprint, a calling card, a weapon charm, and so much more.
Call of Duty Warzone season 5 Umbrella Academy crossover
It looks like the final crossover between Warzone and Vanguard is going to be with Gerard Way's Umbrella Academy, judging by the season five roadmap. The Umbrella Academy crossover introduces two bundles featuring Hazel and Cha-Cha. These time travelling assassins are known for their iconic pink and blue bunny masks, respectively. The image featured in the roadmap doesn't show off the assassin's in their live-action masks, instead, they're wearing their comic book masks.
These bundles are rumoured to contain operator skins for the characters and coloured tracers. If you purchase both bundles before September 30, you should receive the following items:
Legendary KG M40 Blueprint
Legendary Weapon Charm
Legendary Calling Card
Call of Duty Vanguard season 5 new maps
Season five introduces two new maps to Vanguard multiplayer: Beheaded and Fortress. Beheaded is a small war-torn version of Times Square, featuring Lady Liberty's fallen head on the battlefield. Fight outside the famous New York city lights, and cause a ruckus in the subway as you battle your way through this chaotic map.
Players can try out Beheaded as soon as the new season launches, whereas Fortress drops during the mid-season update. Fortress is a medium-sized map that takes place in a maritime graveyard, featuring countless destroyed ships across the desert landscape. If you prefer close-quarters combat, stick to the interiors and avoid fighting enemies out in the open.
Call of Duty Zombies season 5 The Archon map
The only official bit of information about Warzone and Vanguard season five comes from the Treyarch Studios Twitter account. Here's what Treyarch had to say about the season five update:
"Kortifex must die. Vanguard Zombies concludes in Season Five with 'The Archon.' And yes, it's round-based."
The Archon refers to Lord Kortifex, the main antagonist of Vanguard Zombies. Unlike most Call of Duty updates which typically release Zombies content halfway through the season, it appears the new Zombies map is going to be added to the game at the start of season five.
That's everything you need to know about Call of Duty Warzone and Vanguard season five so far. As Warzone wraps up its final season, you may want to know more about the Warzone 2 release date which is rumoured to launch shortly after Modern Warfare 2. Speaking of which, check out our Modern Warfare 2 beta guide to find out how to play the game ahead of launch.