When it comes to RPG games, few releases this year have made an impression quite as big as Diablo 4. While its official release date is tomorrow, players with early access have been exploring and delving deep within the game's expansive dungeons. Diablo 4 is certainly one of Blizzard's most iconic titles yet, with developers already well on their way to creating the game's next season as well as two expansions. Yes, you read that right – there are two confirmed expansions for Diablo 4 in production right now.
As detailed in our Diablo 4 review, the action RPG has proven its worth and then some. From its solid world-building to unique class builds, it offers a pleasing blend of just about everything fans wanted to see. It should not come as a surprise then that Blizzard has already been cooking up more Diablo 4 goodness.
In an interview with Kinda Funny Games, Diablo's general manager, Rod Fergusson, spoke on the game's critical reception and the team's future plans for its content. On the matter of Diablo 4's upcoming non-early-access launch and the development process, Fergusson states, "As I sit here we're about to launch the main game, we're finishing up season one, we're working on season two, we're working on expansion one, we're kicking off expansion two."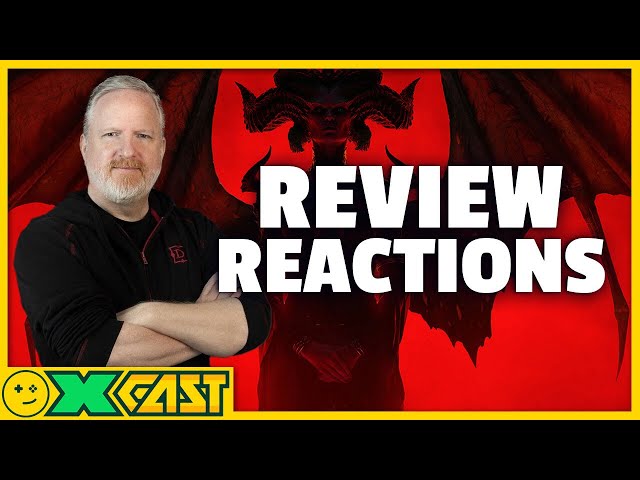 He follows up on the future expansions' reveal by laughing and saying, "we're working on that now and we haven't even launched the game." Fergusson goes on to state that Diablo 4's live service would make the game stand out as it "allows for more content in seasons compared to Diablo 3."
It is also interesting to note Diablo 4's season system, as Fergusson mentions that Blizzard is working on the second season's launch already while simultaneously still producing the first. Seasons will come in quarterly waves, allowing players the perfect amount of time to progress and earn rewards at a more casual pace if so desired. Any battle passes accompanying seasons are strictly optional and cosmetic, as Fergusson himself says that there is no "pay for power" in Diablo 4.
While aesthetically pleasing items like the $25 armor in Diablo 4 may seem ridiculously priced, Fergusson's words nevertheless ring true, as they are all optional. Ending things on a more amusing note, Fergusson discusses how there "is no cow level." As a decade-long running joke within the Diablo community, fans have been looking out for a secret cow level after Diablo 2's accidental dip into the farming game genre. Sadly, there is no cow level in Diablo 4… yet.
If you have been enjoying early access yourself, be sure to check out some of our Diablo 4 tips and tricks to help you on your way. You can also browse through the best Diablo 4 builds to give yourself an idea of which class to play and how to best utilize it. If you are struggling to run the game properly or need some help with accessibility, you can also take a look at the best Diablo 4 settings for PC players.