Diablo 4 mods may result in a permanent ban, Blizzard confirms, as the RPG game maker outlines the regulations regarding outside software, including the TurboHUD overlay modification. With Diablo 4 Season 1 underway, Blizzard says that "game-modifying software" is prohibited and could result in "permanent suspension." The Diablo 4 creator says that this is important for the game's "long-term integrity."
Between the best Diablo 4 builds and the best Diablo 4 classes, there is plenty to explore, customize, and experiment with in the new D4 season. Blizzard however has issued a new statement, affirming that "unauthorized software" may result in the permanent banning of your account.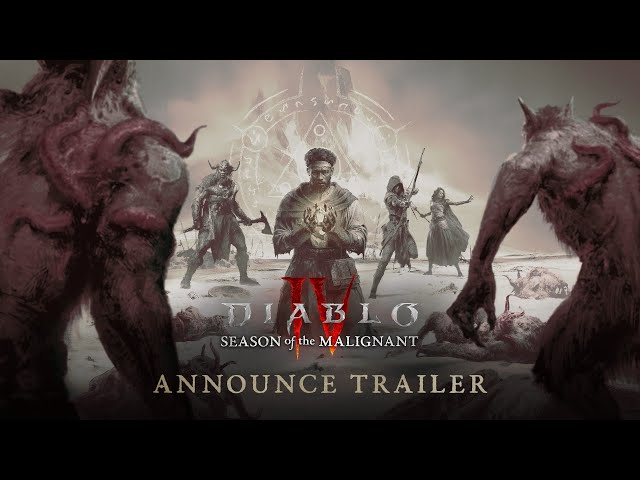 "We are committed to keeping the world of Sanctuary a safe and fair place for all players, and our game security team constantly monitors for cheats and unauthorized modifications," Blizzard community manager Adam 'PezRadar' Fletcher writes. "All Diablo 4 players agree to the Blizzard EULA as a condition of playing the game.
"The Blizzard EULA explicitly prohibits cheating, bots, hacks, and any other unauthorized software which automates, modifies, or otherwise interferes with the game. This is important to players' security as well as the game's long-term integrity."
Blizzard also specifies that TurboHUD, a modification that provides additional information about many in-game elements including items and player stats, is prohibited in Diablo 4.
"We want to make it clear that TurboHUD4, like any game-modifying software, is prohibited for use with Diablo 4," Fletcher continues. "Players who install this kind of software will put their accounts at risk for disciplinary action, which can include permanent suspension."
The statement follows the launch of Diablo 4 patch 1.1.0c, which provides a variety of fixes for D4 Season 1. If you're seeking to bolster your build in Diablo 4 now that the new season has arrived, there is a useful trick for farming Wrathful Hearts.
You'll also want to know how to unlock all the Diablo 4 titles, and also where to find all the Diablo 4 Altar of Lilith locations, to really get the most out of Sanctuary.