Diablo 4 patch notes have arrived for Blizzard's latest update, a Diablo 4 patch 1.1.4 hotfix that delivers a somewhat surprising but very welcome XP boost for the RPG game. This increase goes even further beyond the bonuses applied with the recent Diablo 4 update earlier in the week, meaning that if you're trying to max out your Diablo 4 classes before the end of its first season, you'll find it notably faster to do so now.
Diablo 4 patch 1.1.4 buffed the seasonal XP blessing to a 20% XP bonus, which was a nice benefit to help speed players along, but this new Diablo 4 patch changes things even more. You'll now get a bit more XP when playing in world tier three, Nightmare, and a lot more when you jump over to the highest world tier, Torment, so bring your best Diablo 4 endgame build.
While I've really enjoyed my (many, many) hours with Diablo 4 since launch, and have both a Druid build and a Rogue build that I've taken into the endgame of Season One and am having a lot of fun with, the arrival of so many new games has severely limited the time I have available to play Blizzard's latest. Between the epic adventures of Baldur's Gate 3, the launch of the Path of Exile Ancestors league, and the arrival of Starfield, trying to make space for Diablo is tough, especially with its relatively low-key first season.
Fortunately, this latest round of changes should make it easier to blast your way through the best Diablo 4 Nightmare Dungeons in Season One and make your way towards level 100 – or even just finish off the Diablo 4 battle pass, if you've yet to do so. There's also a fix to resolve a glitch allowing players to farm vast quantities of Seeds of Hatred in the Diablo 4 PvP zone, the Fields of Hatred.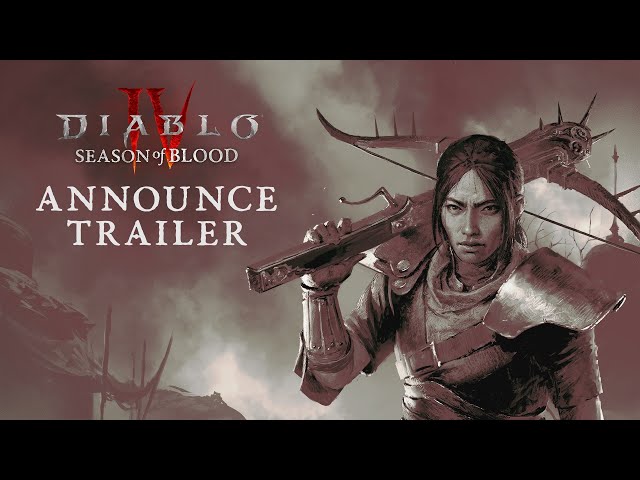 Diablo 4 patch notes – update 1.1.4 hotfix – September 14, 2023
Here are the Diablo 4 patch notes for the update 1.1.4 hotfix on September 14, courtesy of Blizzard Entertainment:
Game Updates
Experience gains for killing monsters has been increased in world tiers 3 and 4.

World tier 3: Experience gains increased by 5%.
World tier 4: Experience gains increased by 15%.
Bug Fixes
Fixed an issue where Seeds of Hatred could be acquired at an excessive rate in certain scenarios.
If you're looking for something to pass the time until Diablo 4 Season 2 release date, today also marks the start of Diablo 3 Season 29 – the final full outing for the previous game in the series before it settles into a rotation of repeating old themes. We've also picked out more of the best games like Diablo if you're curious about getting your loot elsewhere.