Want to know when the Fortnite Chapter 3 Season 2 release date is? The next season for the popular battle royale game is just around the corner, and we know what might be coming up soon. Epic Games has mostly kept its hand close to its chest, so what little dribs and drabs that have surfaced are either untrue or content that appeared later in the current season.
In fact, the only thing we do somewhat reliably know is roughly when the Fortnite Chapter 3 Season 2 release date is, as the current season ends on March 20. Chapter 3 Season 1 brought Fortnite kicking and screaming into Unreal Engine 5, introducing new mechanics like the braggadocious Fortnite victory crowns and the Fortnite sliding mechanic that gives you a way to descend hills at breakneck speeds.
While we'll miss swinging around the island with the Fortnite Spider-Man web-shooters, it's time to get excited about the future. Here's everything you need to know about Fortnite Chapter 3 Season 2.
FORTNITE CHAPTER 3 SEASON 2 RELEASE DATE
We don't have a confirmed start time, but the Fortnite Chapter 3 Fortnite Season 2 release date could be as early as March 20. Epic Games hasn't announced any sort of live event marking the end of Chapter 3 Season 1, and data miners such as HypeX haven't seen any files hinting that one is coming. This means we could see a seamless transition to the new season or a short amount of downtime. We will, of course, keep you posted as to what happens.
FORTNITE CHAPTER 3 SEASON 2 BATTLE PASS
There will be a battle pass available for 900 Fortnite V-bucks when the new season starts. So far, though, there are no hints as to what Fortnite skins are coming in the battle pass.
Here's where the earthquake cracks will appear (the red lines), it's most likely multiple drillers or one going through the map looking for something, they enter Tilted for a short time but then they stop next to The Devoured landmark, and they also pop out of those 3 X's pic.twitter.com/G8oDQ52UEN

— HYPEX (@HYPEX) February 23, 2022
FORTNITE CHAPTER 3 SEASON 2 LEAKS
Leaks of what's coming in Fortnite Chapter 3 Season 2 are sparse. However, there are some in-game hints as to what's happening. At the beginning of Chapter 3, the Fortnite map got flipped upside down thanks to the efforts of the Seven.
Since then, Imagined Order (IO) agents have emerged from the ground in drills. Recent reports of earthquakes already destroying one of the Seven Outposts hint at an invasion. This also leads to speculation that the recent return of Tilted Towers might be short-lived, as HypeX has tweeted that there are now fault lines appearing close to the area.
The story missions randomly appearing throughout Chapter 3 Season 1 also hint at what may happen in the next season. These missions task players with finding and sabotaging IO drill sites for 'the Scientist', one of the Seven's top-ranking officers.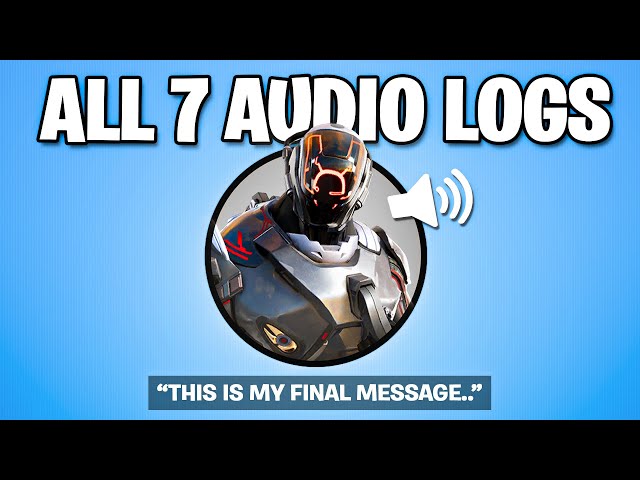 Audio logs scattered throughout the map, presumably from the Scientist, highlight IO's threat and hint at history with someone called 'The Paradigm'. These records imply that some of the Seven have mixed feelings about The Paradigm, but the Scientist believes that she is the best hint at their survival. However, it's currently unknown if The Paradigm's face will be based on any real-life celebrity.
FORTNITE CHAPTER 3 SEASON 2 COLLABS
No collaborations have been confirmed for Fortnite Chapter 3 Season 2 yet, but there is one hint that could lead to something in the future. iFireMonkey posted a screengrab of an Instagram post from actor and WWE wrestler John Cena. It's an image of the Fortnite island, but without any text. iFireMonkey speculates this could be a Peacemaker collaboration as Cena plays the main character in the HBO Max TV series.
It wouldn't be the first time a former WWE wrestler hinted at working with Epic Games on a collaborative effort, as Dwayne 'The Rock' Johnson is the voice and inspiration for The Foundation.
And that's everything we know about Fortnite Chapter 3 Season 2. You only have a few more days to complete every challenge, so we're here if you need a hand with more recent tasks. There are plenty of season challenges available, including finding the Fortnite flamingo locations in Shell or High Water and Happy Camper, and other challenges such as gathering feathers to buy Fortnite Haven masks or unlocking the Fortnite Rock skin by completing the Foundation challenges.
Razer BlackShark V2 ProRazer$180VIEWNetwork N earns affiliate commission from qualifying sales.