When does Fortnite season 7 start? Epic's battle royale game has seen players in their millions fighting for victory royales, Thanos' Infinity Gauntlet, and in honour of their favourite anthropomorphised junk food item. Of course the flood of new content never stops in this joyous, colourful world of death and destruction, but it's starting to come to that time where we can start to get excited about a Fortnite season 7 start date.
Whether you're trying to race to a high score in the All Terrain Kart, thanking the bus driver on your dive down fluorescent floating hoops, or smashing into balloons on top of a clown's face, we have enjoyed quite the season of Fortnite. But a new Fortnite season would certainly stop things getting stale with a fresh Battle Pass as well as some more cosmetics and challenges to tackle.
Fortnite seasons stick to a similar length, so we already know the Fortnite season 7 start date. And we also know every new feature coming to the game including, Fortnite planes, weapon skins, and a new Fortnite Creative mode – be sure to check out all the changes for this new season with our Fortnite patch notes 7.0 breakdown. So without further ado, here's everything we know about Fortnite season 7.
Fortnite season 7 release date – when does Fortnite season 7 start?
Fortnite season 7 is officially on its way, and soon. So soon, in fact, you'll ve diving – or more appropriately, sliding – in today. That makes the Fortnite season 7 release date December 6.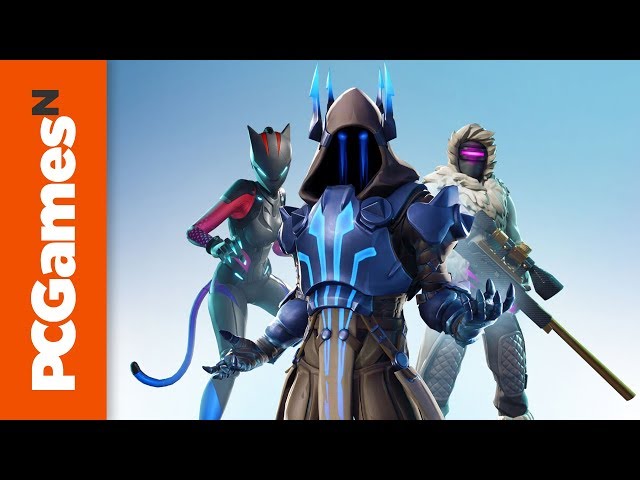 Fortnite season 7 skins – how much does Fortnite season 7 Battle Pass cost?
Just in case you've never dropped any real cash on Fortnite, the Battle Pass is the game's premium progression system. If you don't pick it up you will be locked out of four of the three challenges and you'll have to make do with fewer cosmetic unlocks as your progress, but you can still drop into the game and try your hand at a victory royale for free. Remember, unlocks are cosmetic only, so the core gameplay is open to everybody. Check out the video above to see the kind of stuff you can unlock.
The Fortnite season 7 Battle Pass price is 950 Fortnite V-Bucks. If all you want is the new pass you'll have to buy the bundle of 1000 V-Bucks, which is £7.99 ($9.99).
As ever, there are a number of different options you can take when it comes to acquiring the new Battle Pass. If you've really got stuck into the challenges and refused to be swayed by some swish Fortnite skins, you may well have saved up enough Epic dollars to be properly primed for the new Fortnite season.
Equally there are various V-Bucks bundles you can get. The newest starter bundle is the Summit Striker Pack (600 V-Bucks, the Summit Striker skin, and the Top Notch Back Bling) for £3.99 ($4.99) and the Deep Freeze Bundle nets you 1000 V-Bucks plus the Frostbite Outfit, Freezing Point Back Bling, and Cold Front Glider for £24.99 ($29.99). Whichever methods works best for you, chances are the Battle Pass won't change in price for season 7, and it's a great way of expanding the game's appeal with extra challenges and cosmetic goodies.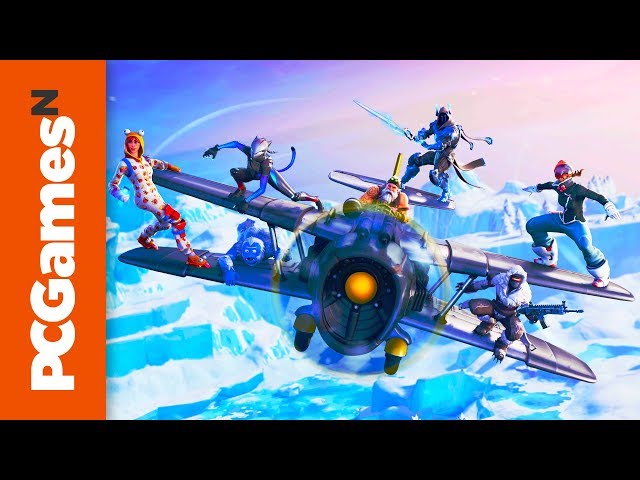 Fortnite season 7 map
The Fortnite season 7 map changes will, for many devoted players, be the most exciting feature from the upcoming phase of the game. Dropping, taking cover in, and exploring the same world over and over can get tiresome, so it's always nice to visit some new spots. Kevin the mysterious purple cube dominated fan speculation as to how the map would change for season 6 – of which you can see in the video above. It left runes around the map and ended up attaching itself to an island above Loot – sorry, Leaky – Lake. This time, things are getting chillier just in time for the holiday season.
As expected there are various Fortnite season 7 map changes, as detailed in the patch notes. We are getting a brand new iceberg biome with new areas called Frosty Flights, Polar Peak, and Happy Hamlet. Leaks before launch suggest that the icy new biome will take over the south-east corner of the map, but we'll have to wait and see on that front.
Fortnite Season 7 gameplay changes
Depending on how much you want to read into the pre-season Fortnite teasers, we are getting seismic new gameplay additions, such as Fortnite planes. In the first and second teasers you can clearly make out a character using skis, while the third teaser (posted above) features a character model using a zip line while a plane can be spotted in the background. Only time will tell if these will actually make it into the game, but they could have a huge impact on the gameplay of Fortnite Battle Royale if they do.
Fortnite season 7 theme
Themes for each Fortnite season tend to be rather vague, which is the best way to make sure new skin releases can be as eclectic as possible. Season 6 took a darker turn with the theme of 'Darkness Rises', whereas the one before that was the trans-dimensional 'Worlds Collide' theme.
The Fortnite Season 7 theme isn't known yet, but the teasers released so far suggests that the map will be getting a wintry makeover. Expect a new lobby screen a plenty of skins that would suit a snowy climate, such as a yeti skin.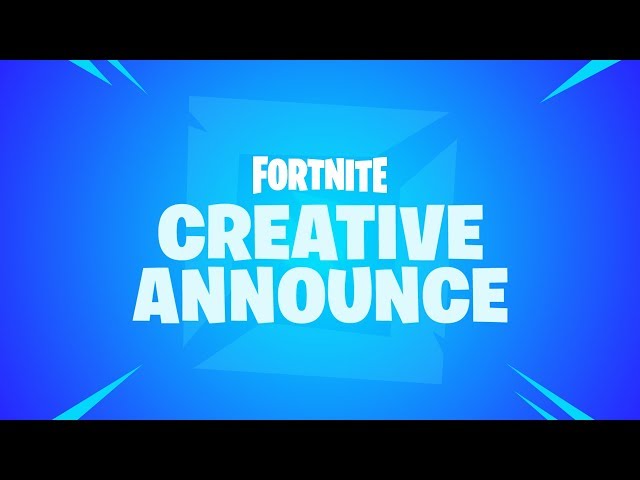 Fortnite Creative
One thing we know for sure about the release of Fortnite Season 7 is that it will feature a brand new mode for players to try out and test. The new mode is called Fortnite Creative and will launch on December 6 for players who purchase the new season's Battle Pass – those without will get to play it one week later on December 13.
So, what is Fortnite Creative? Effectively, it's Playground Mode, but you get a private island and you can save your creations between sessions. Epic Games say they are committed to adding new features to the mode as time goes on, but for now it looks like you'll be able to build structures, set up basic game modes like races, and battle friends.