Genshin Impact's Kusanali, the Dendro Archon, has now been revealed, and we are looking forward to them featuring in a future event wish. Previous archons were introduced to the anime game through archon quests, and eventually became playable characters such as Venti, Raiden Shogun, and Zhongli. These archons make up The Seven, deities which govern their own region and have a correlating element called a gnosis.
In the 2.0 update and the release of the region, Inazuma, we were introduced to the Electro Archon, Raiden Shogun, and even had a boss fight with her as part of the story. Eventually she became one of the new Genshin Impact characters. We now know the Dendro Archon to be Nahida, who appears during the Sumeru Archon quest line, and that she will be also be available as a playable character in a future Genshin Impact update.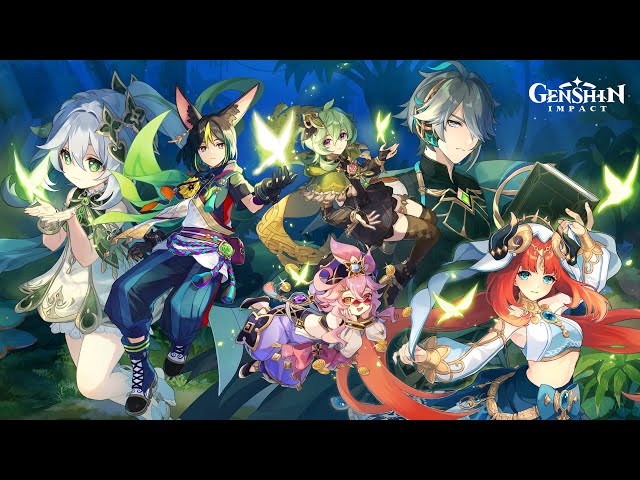 Who is Kusanali in Genshin Impact?
The previous archon disappeared a few hundred years ago, so a new Dendro Archon took her place. This new archon presides over Sumeru and is a symbol of power and kindness to the people of Sumeru.
Following her original reveal, we didn't know who the Dendro Archon was, with just a mysterious girl fuelling rumours which turned out to be correct with the official Nahida announcement. Now we do know Nahida to be Kusanali, take a look at our Nahida banner release date guide for full details on when to expect the new character.
Kusanali banner release date
As Nahida has been revealed by Hoyoverse on Twitter, we can assume that she will follow in the footsteps of every other character announced this way, and will be released as a playable character in the next update. The Lesser Lord Kusanali will join Layla, so far the only other character announced for Genshin Impact 3.2.
Razer Iskur X – Genshin Impact Edition Razer Iskur X – Genshin Impact Edition Razer $499.00 Buy Now Network N earns affiliate commission from qualifying sales.
With the Dendro Archon joining the other member of The Seven soon, find out where the others stand in our Genshin Impact tier list. One of them, Venti, is currently available in one of the current Genshin Impact banners, so take a look at our best Venti build if you are trying to draw the Anemo character.