A recent Genshin Impact leak has revealed the design for a potential new mummy girl character who hails from Sumeru. The anime game is slowly moving on from the Dendro nation in Genshin Impact version 3.7 with the introduction of Charlotte — a Fontaine reporter — so it's interesting to see another new addition to the Sumeru cast. And a mummy fits the desert aesthetic so perfectly that it's odd she wasn't released sooner.
We don't know for sure whether or not this mummy girl is specifically from the Sumeru desert, but, judging by her design, it wouldn't be a stretch to make that assumption. She wears white bandage-like clothing with white streaks in her hair that also look like bandages to give off the mummy vibe.
There's no info on which element she uses, but she'll likely be added after the Fontaine expansion goes live in version 4.0. HoYoverse usually doesn't add new characters in the version just before a major update and we're already getting the new Dendro cat girl, Kirara, here in Genshin Impact version 3.7.
If the past is any indication of HoYoverse's plans, version 3.8 will have four rerun characters and focus on the flagship event that introduces a temporary, limited-time map like the Golden Apple Archipelago.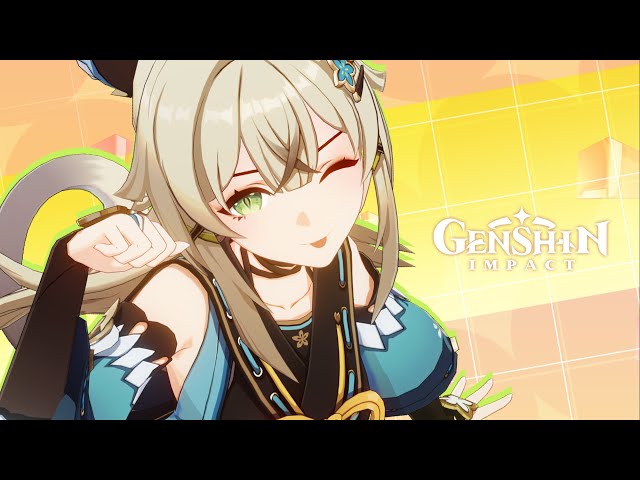 The mummy girl leak comes from Hutaolover77 via Team China, and you can check out their Twitter page to see the image of the potential new character.
Known leaker and data miner, SaveYourPrimos, also vouches for the credibility and legitimacy of the image, so it's highly likely that we'll see this mummy girl at some point soon after version 4.0 to remind us of the nation we'll be leaving behind.
While you wait for her, you can still pull for Yae Miko and Yoimiya in the first half of version 3.7. Check out our Genshin Impact tier list to see which characters best fit your teams, and use the Primogem codes to give yourself a few extra gems for those pulls.