When does Hogwarts Legacy take place? The latest Harry Potter universe game is set in the distant past, long before the scarred boy set foot in Hogwarts' hallowed halls and even before the Fantastic Beasts films. To put this into context, Dumbledore is a mere child in the events of this game, so it's as if we're stepping into a brand-new world.
With its rather early timeframe, most of the Hogwarts Legacy characters are new faces, with no Hagrid or Harry Potter to help you settle in. However, since the ghosts have been on campus since forever, it's highly probable you'll at least bump into Nearly Headless Nick from time to time.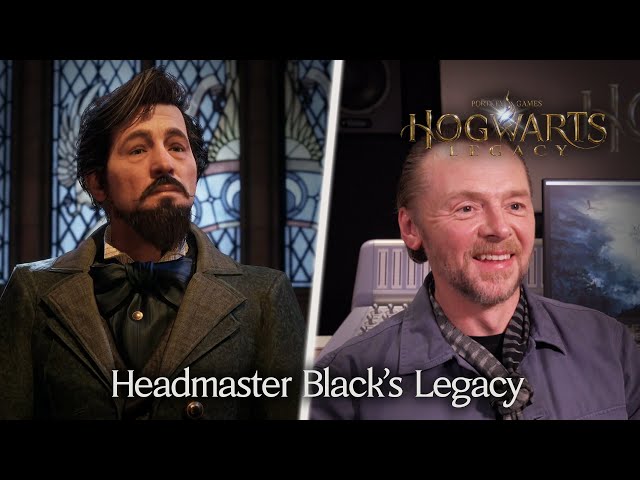 What year does Hogwarts Legacy take place?
Hogwarts Legacy is set during the 19th century, sometime around the 1890s. The player takes on the role of a transfer student starting school during the fifth year, an unprecedented move for a new student. The only real clue to the date is the mention of a goblin rebellion led by Ranrok and the dark wizards assisting them. It's not the first goblin rebellion, as several others are mentioned in the books and happened before the game's events.
The headmaster in Hogwarts Legacy is Phineas Nigellus Black, an ancestor of several characters in the main series books, namely Sirius Black, Bellatrix Lestrange, and Narcissa Malfoy. Sirius would later describe him as the least popular head the school had ever known. Nevertheless, though long dead, his portraits hung in both Dumbledore's office and later the ancestral home of the Black family, which would offer advice to the current headmaster.
Even though you now know when Hogwarts Legacy takes place, you likely have other questions, too, such as what the Hogwarts Legacy common rooms look like and where to find the Room of Requirement so you can pet the Hogwarts Legacy beasts. We can also tell you how to cast Hogwarts Legacy spells and just how big the Hogwarts Legacy map is. If you want to bring something a little more modern to the game, why not try out some Hogwarts Legacy mods to add a painting of PS1 Hagrid to the game?
The creator of the Harry Potter series, JK Rowling, has made a number of transphobic remarks on social media in recent years. Warner Bros. has the licence to make games based on Harry Potter. While the details of that deal aren't publicly known, and WB Games says "J.K. Rowling is not directly involved in the creation of the game", it is likely that, as the creator and owner of the Harry Potter IP, she will earn royalties from its sales. If you'd like to learn more about transgender equality or lend your support, here are two important charities we encourage you to check out: the National Center for Transgender Equality in the US, and Mermaids in the UK.