When can I play Monster Hunter World: Iceborne? The big Monster Hunter: World expansion is set to hit PC this week, and for everyone who's been patiently waiting for Iceborne since it launched for consoles in September, the big question is: when?
As we've noted before, Monster Hunter World: Iceborne comes out January 9, which is this Thursday. The game will launch globally at the same time that day, and that'll happen at 9:00 a.m. PST, at noon in EST, and at 17:00 GMT. That could mean staying up pretty late Thursday if you live east of Europe – but if you've already sunk hundreds of hours into Monster Hunter: World, late nights probably are something you're already used to.
Even if you haven't purchased Iceborne, the expansion will launch alongside a major title update for all Monster Hunter: World players. That patch contains practically all the content for Iceborne, and in total you'll need 48 gigabytes of storage space for all the new massive beasties with whom you'll be going toe-to-toe.
Here's the trailer: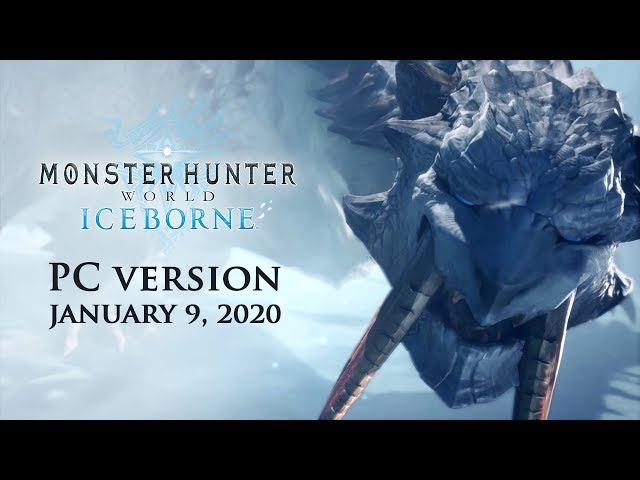 While you're waiting for launch, you can check out our Monster Hunter World: Iceborne review, which calls the expansion "one of the best pieces of DLC in recent memory."
We've also put together some hunting guides for the new monsters you'll face. There's Banbaro, which sports massive moose-like horns with which to toss you and your Palico into the air; Tigrex, which first appeared in Monster Hunter Freedom 2; and fan-favourite Nargacuga.
Iceborne starts off after the events of Monster Hunter: World, and you'll need to have finished the main questline (and seen the credits) in order to begin. Fortunately, there are new armor sets and weapons to craft that will give you a bit of a boost if you're behind on the base game content.