The Mount & Blade 2: Bannerlord release date dropped a week ago after being brought forward by a day, and it looks like it's had a huge first week post-launch. The action-RPG game's stormed its way to the top spot in this week's Steam top ten.
That's according to the list of the top ten games on Valve's platform for the week ending April 4 (via PCGamesInsider), which puts TaleWorlds' new medieval combat sim ahead of other recent releases, Resident Evil 3 remake and Doom Eternal. Its popularity is perhaps not surprising, given fans of the series have been looking forward to its arrival since it was announced way back in 2012, and following the last instalment in the series, Mount & Blade: Warband's launch a decade ago.
It's an impressive feat, considering the game isn't even fully released just yet – Bannerlord's in Steam Early Access, and while it's currently "stable and playable," and features "all the main staples of the Mount and Blade experience," the final launch isn't expected for "around a year".
The Mount & Blade 2: Bannerlord player count so far is also pretty eye watering, with the game currently sitting in the number four spot of the most-played games on Steam (as of this story), according to Steam Charts.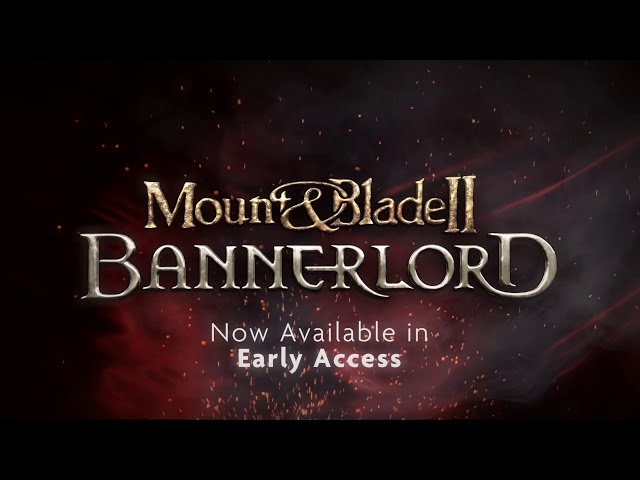 This weekend, it set a peak player count record of 248,034, though it's likely this has, at least in part, been affected by the ongoing COVID-19 pandemic around the world, which has been driving player counts for various big titles up in recent weeks as players have been increasingly based at home.
Mount & Blade II: Bannerlord is currently on sale if you're tempted to jump in yourself, and you can grab it here. You can purchase it for 10% off if you grab it before April 13 at 10:00 PT / 13:00 ET / 18:00 BST, and players who already own a previous Mount & Blade game can get an extra 10% discount, too.
Be sure to check out our Bannerlord money guide and list of the best Bannerlord mods available so far, as well as how to activate Bannerlord cheats if you're just diving in and fancy some pointers.