Looking for Resident Evil 4 Remake infinite ammo? We know that some people don't want to mess with the survival horror for longer than they need to. You just want to blow off enemy faces without worrying about how much ammo you have left or even reloading a weapon in some cases, and that's okay.
If this sounds like you, then I have some unfortunate news. To get infinite ammo in Resident Evil 4 Remake, you'll need to complete the horror game at least once, and that's just to get one of the many options available. There are weapons hidden behind Resident Evil 4 Remake S Rank and other Resident Evil 4 Remake achievements that are very tricky for all but the diehard fans to get. We'll list the three ways you can get infinite ammo in Resident Evil 4 Remake, from easiest to hardest.
How to unlock the Infinite Rocket Launcher
To get the infinite ammo Rocket Launcher, complete the game once and start Resident Evil 4 Remake new game plus mode. When you reach chapter 2, visit the merchant just after getting your gear back, and you'll see the Infinite Rocket Launcher in the shop for 2,000,000 pesetas. Of course, you'll likely need to sell your gear to get this weapon, but once you do, you'll become practically unstoppable.
How to unlock the Chicago Sweeper and Handcannon
You're going to have to do quite a bit of work for these two weapons. First, you need to unlock the weapons in the Extra Contents shop, which requires you to unlock Professional Mode first, meaning a total of at least two, possibly three playthroughs of the game. Then, after acquiring them, you'll need to upgrade these weapons fully, reaching the threshold for their exclusive upgrades, giving both weapons the infinite ammo perk.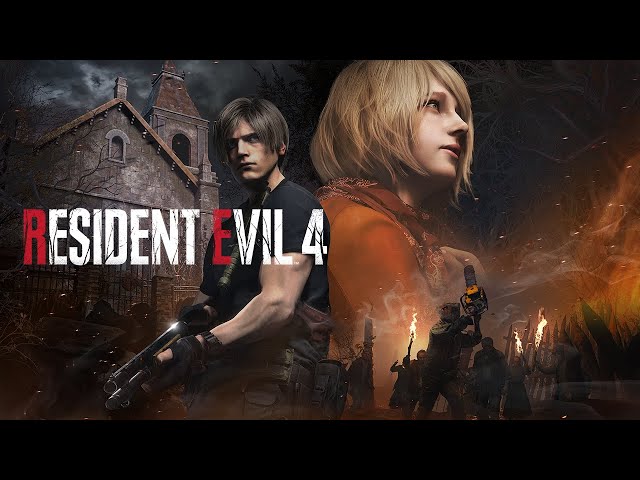 Resident Evil 4 Remake infinite ammo all guns
The Cats Ears accessory is the most difficult one to get as this is the reward for getting S+ Rank in Professional mode. However, once you meet these conditions, buy it in the Extra Contents shop and equip it before starting the game. This will ensure all Resident Evil 4 Remake weapons have infinite ammo, from the basic handgun to unlockable weapons such as the Red9 and CQBR Assault Rifle. We also have a Resident Evil 4 Remake unlockables guide in case you want to experience everything the game has to offer.
And that's how you get infinite ammo in Resident Evil 4 Remake. So while repeatedly playing through one of the best PC games of 2023 isn't for everyone, getting S+ Rank on Professional difficulty and getting the infinite ammo upgrade makes it all worth it. In the meantime, we have plenty of other guides for if you want to know who the Resident Evil 4 cast is, or want to make your next playthrough even more bizarre by applying the Resident Evil 4 mods to turn Leon into Keanu Reeves sporting his very best John Wick beard.