What are the best Armored Core 6 settings? The FromSoftware mech series has always lent itself to tinkering minds, making it a perfect fit for the configurability the PC offers. To help you get started with finding the right Armored Core 6 options for your rig, we've spent hours analyzing, optimizing, and tuning our settings recommendations.
As our Armored Core 6 review notes, combat is "ridiculously fast-paced", making a consistently high frame rate an absolute must. However, before we dive into the best Armored Core 6 settings, you'll need to check your PC meets the Armored Core 6 system requirements before turning to tweaks to boost performance.
What are the best Armored Core 6 settings?
Here are the best Armored Core 6 settings:
Texture Quality: High
Antialiasing: High
SSAO: High
Depth of Field: High
Motion Blur: High
Shadow Quality: High
Lighting Quality: High
Effects Quality: High
Volumetric Fog Quality: High
Reflection Quality: High
Water Surface Quality: High
Shader Quality: High
Ray Tracing Quality: Off
We at PCGamesN tested Armored Core 6 on the following system: MSI MPG Trident AS 11th gaming PC, featuring an Intel Core i7 11700F, MSI Ventus Nvidia GeForce RTX 3070, 32GB of DDR4 3,200MHz RAM, MSI B560 motherboard, and Windows 11.
Even in its most chaotic moments, Armored Core 6 isn't difficult to run. As such, we recommend you measure your performance using the 'High' preset and move up to 'Maximum' or down to 'Medium' if you're unable to maintain a reliable 60 frames per second. That said, the former provides little visual uplift, whereas the latter is decidedly less pleasing to the eye.
It's worth nothing that Armored Core 6 does support frame rates up to 120fps, in a first for FromSoftware games. However, not only will you need a graphics card capable of hitting that target, but you'll also require a gaming monitor with refresh rate of at least 120Hz too.
Unfortunately, Armored Core 6 lacks support for both AMD FSR and Nvidia DLSS, as well as Intel XeSS. As such, there's no way to leverage upscaling technologies to push performance that bit further.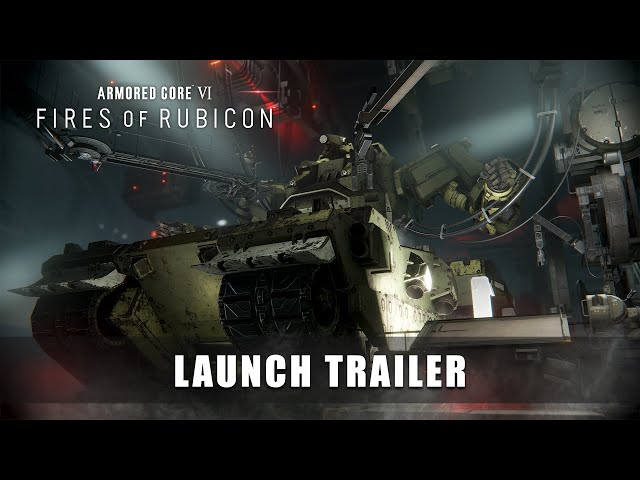 If you're all set with settings, check out our Armored Core 6 builds guide if you're looking for inspiration on how to construct your mech. Don't forget to check out our picks of the top Armored Core 6 core expansions too.
We've also got all the details you want on Armored Core 6 inner parts, as well as Armored Core 6 weapon parts and, of course, Armored Core 6 frame parts.
The Armored Core Steam Deck experience is surprisingly good, too, if you fancy gliding and fighting across Rubicon on the go.