The Minecraft rascal was one of two mobs who lost out in the Minecraft Live mob vote 2022. Minecraft is renowned as a community-focussed game in a lot of ways, and each year, Mojang Studios creates three new Minecraft mob designs, letting the decision of which should be added to the game fall on the fans.
In 2022, the Rascal went up against the tuff golem and the sniffer. While the adorable Minecraft Sniffer beat out the cheeky, underground-dwelling rascal, it was a close second, with the golem coming in last. So what would the rascal have been had it have come out on top?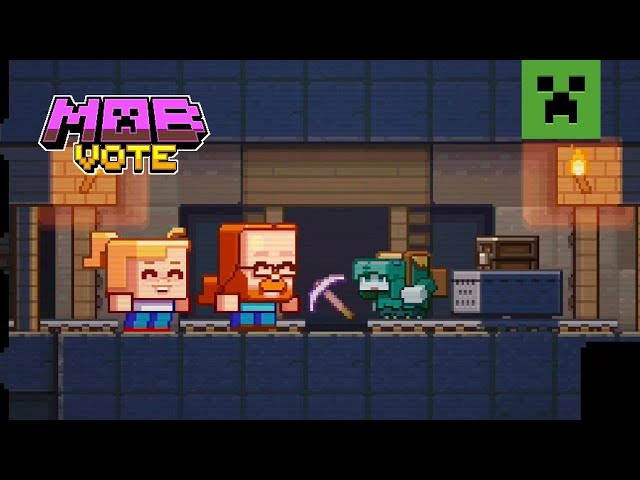 Minecraft rascal details
From what we know about the Minecraft rascal, this cute, hunched mob lives in the darkness, hiding away from those who plunder the game's deep underground caves. Not as shy as it might first appears, the rascal just likes to have its fun with you before coming out of the shadows. Had the rascal have been added to the game, it would have rewarded players with an enchanted tool if you succeeded in its little game of hide and seek and spotted it three times – a useful companion as you mine for diamonds.
This was a very intriguing and potentially game-changing mechanic, but part of the reason voters could have been put off the rascal in favour of the sniffer might have been the Minecraft Warden. The other underground mob had only recently added to the sandbox game, and although the Warden might not be as friendly as the rascal, the sniffer adds a much-needed new addition to the overworld.
So that's what we do know about this mob that was never to be. You never know though, perhaps it could make its debut in Minecraft Dungeons or Minecraft Legends. As for the OG (original game), it's still as popular as ever, with players currently enjoying the new features of the Wild Update, including Ancient Cities, the Recovery Compass, and the Mangrove biome, where you can try new Minecraft build ideas with its new mud blocks and wood variant.