The official Starfield age rating is here, and it turns out you actually can have sex in Bethesda's new RPG game. With the long wait for the Starfield release date almost over, the ESRB rating has revealed loads of new information, including some of Starfield's rocket-powered bedroom antics.
After Bethesda accidentally released Starfield's ESRB rating, which offered some details on how the space opera would differ from Fallout and Skyrim, the full Entertainment Software Relations Board (ESRB) verdict and summary for Starfield has been released. There are a lot of details to dig into, including what other weapons you'll be using apart from the Starfield guns.
Earlier this year we also heard through the Australian Classification Board that Starfield would have no sex – but that doesn't seem to be entirely true, according to the ESRB.
According to the ESRB, Starfield "contains some suggestive material in the dialogue, and after sharing a bed with characters (e.g., 'Life is a sexually transmitted disease that's a hundred percent fatal'; 'I'm all for getting a little wild, but next time let's try it without the jetpacks'; 'Talk about seeing stars, whew… that was amazing.')."
So it looks like you can actually sleep with characters in Starfield. Given Bethesda's track record, I'd suggest it's just a black screen followed by one of these lines, or something similar. Also, "Life is a sexually transmitted disease that's a hundred percent fatal" is an intense response to having sex with someone, especially if they're one of your Starfield companions. It might sound cool coming from Keanu Reeeve's Johnny Silverhand, I guess?
The Starfield ESRB rating covers more than just space sex, though, with the rest of the summary describing it as "an open-world role-playing game in which players assume the role of a miner tasked with finding Artifacts across the galaxy. From first-/third-person perspectives, players interact with various characters, complete quests, and search for supplies while battling enemies (e.g., humans, robots, alien creatures).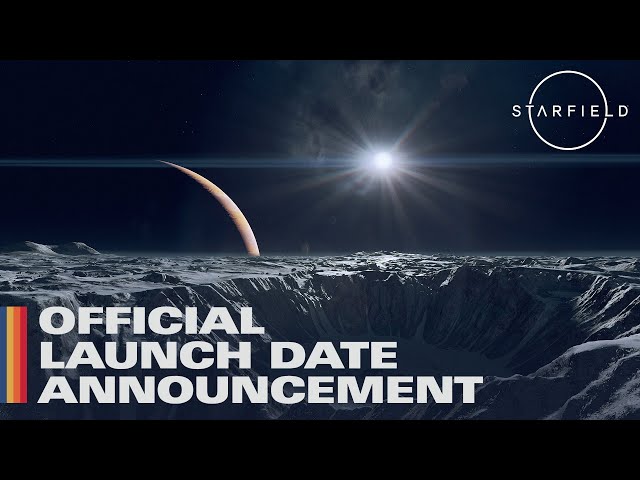 "Players use futuristic guns, lasers, axes, and explosives to kill enemies," the Starfield summary adds. "Combat is fast-paced, with frequent gunfire, cries of pain, and explosions. Attacks on some enemies can result in blood-splatter effects; several environments depict blood stains on the ground around corpses." So it looks like you'll be leaving a good swath of destruction across all the Starfield planets, then.
That's not all, as in typical Bethesda fashion, the status-affecting narcotics found in Fallout and The Elder Scrolls have a counterpart in Starfield, something called "Aurora."
Apparently, it's "A fictional drug [that is] is prominent in the game, with a section involving players' characters working in an illicit drug lab; players can also obtain Aurora by stealing or buying it from vendors (consuming Aurora results in a distortion effect on the screen)," oh and "The words 'f**k' and 'bullsh*t' appear in the game." too.
If you want to know even more about Bethesda's upcoming game, we've got everything you need to know about the Starfield Game Pass launch, alongside all the major Starfield cities we know about so far as well.