Everyone is waiting for Starfield to go gold. The penultimate step in the journey of the Bethesda RPG game, it's the one thing we're waiting to happen now before the Starfield release date. In the five years since the successor to Elder Scrolls, Fallout, and Skyrim was first officially announced, we've been eagerly anticipating the day that it would finally arrive in our hands. With that time almost upon us, however, one Bethesda executive tells Starfield fans to keep a level head and not worry – we've not heard about the Starfield gold status yet, but everything, seemingly, is going to plan.
We know plenty about Starfield companions and we've got details on the Starfield romance options. But that hallowed announcement, that the open-world game has gone gold, and is finally ready to meet its already adoring fan(base), is still yet to arrive. With launch now less than a month away, naturally this might cause some nervous ripples. But to assuage all our nerves and nightmares, one Bethesda executive says everything Starfield-wise is under control.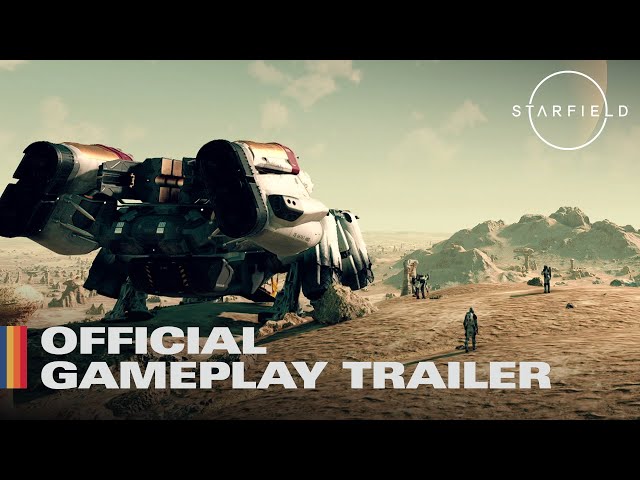 Responding to a fan who asks about the Fallout 4 next-gen update, which was announced last year, Bethesda head of publishing Pete Hines says that Starfield, for the moment, remains the developer's priority.
"Any news on Fallout 4 next-gen update?," a fan asks Hines. "Has been awfully quiet for quite some time now with nothing shared with the community." "Don't know if you heard but we are shipping a new game in three weeks," Hines responds. "Bit of a priority. When we have an update, we will share it."
Another fan then asks when Starfield is going gold and for more details regarding the Starfield preload and download size. Hines responds by saying "take a deep breath. I have an amazing team. We know what we're doing."
So, if you, like us, have the pre-Starfield jitters, perhaps now you can rest a little easier. It's on its way. There will be loads of planets to explore. The Thomas the Tank Engine and Randy Savage Starfield mods should arrive day one. Everything is going to plan.
Check the full Starfield system requirements so you know your gaming rig is ready for launch day. You'll also want to familiarize yourself with the Starfield cities, where you're bound to be spending a lot of time.
Still looking for more? While a good Starfield wiki can be a handy source of information, our new Starfield Database goes further, offering you daily news, searchable databanks, and even interactive tools.