What is the XDefiant release date? If you're a huge fan of all things Ubisoft, particularly the Tom Clancy games, you may get a kick out of its new free-to-play first-person arena shooter. Its five vs. five matches promise fast-paced objective-based gameplay with Ubisoft characters, complete with unique abilities to turn the tide of battle.
So how does XDefiant work? It's an FPS game similar to Call of Duty and Overwatch, but its roster comprises character factions based on some of Ubisoft's back catalog, each with its own set of abilities to aid them in battle. Ubisoft has invested time in a few free PC games in recent years, so if you're keen to dive in, here is the latest news about the XDefiant release date, as well as all the trailers, map, and mode info, and details on all the factions.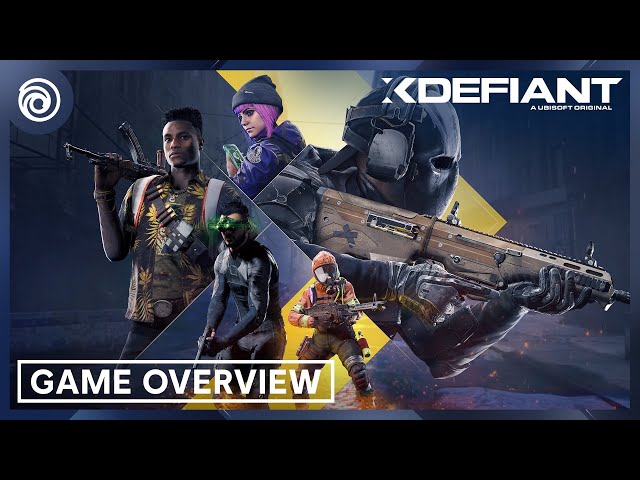 XDefiant release date estimate
The XDefiant release date has been delayed once again, this time without any hint of when it will officially launch. This is due to feedback from a Public Test Session where "inconsistencies in the game experience" were found "that we need to address prior to launching our Preseason."
Before XDefiant was indefinitely delayed, it was originally scheduled to release with a Preseason during Summer 2023. However, the first submission to Sony and Xbox failed, and the team has been scrambling ever since.
On September 11, 2023, Ubisoft's Mark Rubin posted a statement online about why the company hasn't provided a concrete release date yet, citing a failed submission as one of the reasons. Almost a month later, we got the news from the XDefiant Development Team that, because of the Public Test Session feedback, the team was delaying the game once more.
XDefiant seasonal roadmap
In its first few weeks, when the XDefiant release date rolls around, players will go through the preseason. Here, you'll get instant access to four factions, 14 maps, five game modes, and 24 weapons with over 44 attachments to equip.
While four of the five factions are available from the get-go, you need to earn the DedSec activist group. Post-release, once every three months, players can look forward to seeing a new faction in-game, as well as new maps, weapons, cosmetics, battle passes, and events.
XDefiant prestige system
Executive producer Mark Rubin put out a poll on Twitter asking what style of prestige system players would like for XDefiant, as the game shares much of the same DNA as Call of Duty multiplayer. The poll results put the classic ten-level prestige per season at 71.5%, while adding new levels every season was less popular at 28.5%.
XDefiant open beta
The XDefiant open beta took place between June 21 and June 23 on PC via Ubisoft Connect, as well as Xbox Series consoles and PlayStation 5. This XDefiant open beta was announced during the Ubisoft Forward stream.
Shortly before the open beta finished, the official XDefiant Twitter account posted that whilst it appreciated "the wishes to extend Open Sessions" it would "not be extending it" to allow the team to rest properly, and process the open beta session "properly".
In July 2021, Ubisoft said the first XDefiant beta on PC would start the following August. Since then, multiple beta tests have occurred, with the latest closed beta occurring as recently as April 2023. A Public Test Session was held between September 28 and September 29, with very limited access to the game, and after this PTS, the game was delayed again. There are currently no scheduled betas announced since September 2023, but we'll keep you informed if that changes.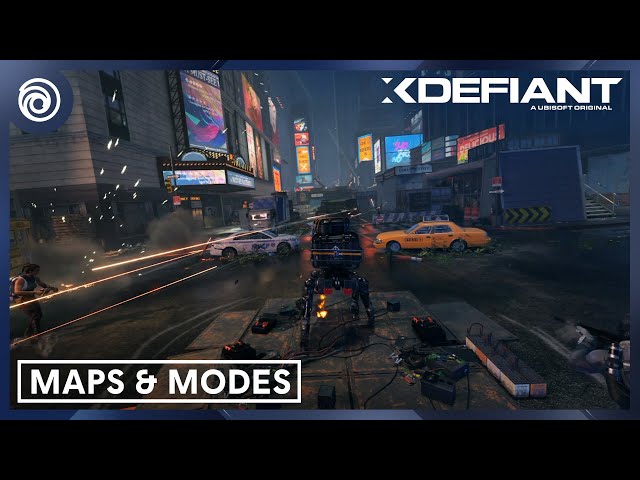 XDefiant modes and maps
So far, there are four modes confirmed for XDefiant, with several maps allocated to each game type. The maps themselves are a mix of all-new locations and returning locations from Ubisoft games in the past.
Game type
Game type description
Compatible maps
Domination
Capture the three zones. Controlling more zones simultaneously scores your team more points per tick. The first team to 750 points wins.
Arena
Attica Heights
DUMBO
Echelon HQ
Emporium
Liberty
Mayday
Nudleplex
Pueblito
Showtime
Occupy
Capture the zone and retain it as it changes locations. The first team to 250 points wins.
Arena
Attica Heights
DUMBO
Echelon HQ
Emporium
Liberty
Mayday
Nudleplex
Pueblito
Showtime
Escort
Escort or repel a robot-controlled package to the delivery zone within the time limit. The escorting team must win all three rounds to deliver the package. Defending team must run down the clock for one of the three rounds.
Meltdown
Midway
Times Square
Zoo
Zone
The attacking team needs to capture zones over three rounds within the time limit while the defending team protects them by running down the clock. The first round has two zones, the second has one, and the third has two.
Meltdown
Midway
Times Square
Zoo
XDefiant factions
There are five factions in XDefiant, each based on one of Ubisoft's many shooter games. Represented game series include Far Cry, Ghost Recon, The Division, Splinter Cell, and Watch Dogs, but there is room for more factions later in the game's lifespan. Each faction has two skills, a passive trait, and an ultra ability at their disposal, and they're wholly unique.
Here are the five XDefiant factions in detail:
Libertad
Based on the locals from Far Cry 6, these are revolutionaries from the fictional Caribbean nation of Yara. They use specialized medical kits to keep themselves and their allies healthy in gunfights.
Skills
El Remedio – a skill that launches revitalizing gas canisters to heal friendlies until destroyed or canceled.
BioVida Boost – a skill that emits a fortifying wave to boost total health and regen abilities for you and your allies.
Espíritu de Libertad – a passive that slowly heals you and nearby allies.
Médico Supremo – the Libertad's Ultra ability. The Médico backpack gives large health healing and a healing boost for a limited time.
Phantoms
They are ex-Ghosts (Ghost Recon), also known as Shadow Team, who offer their services to the highest bidder. Their abilities make them hard to kill as they have skills to increase defensive capabilities and a powerful arsenal that complements their skills.
Skills
Mag Barrier – a skill that creates an electromagnetic barrier to block incoming enemy fire and grenades.
Blitz Shield – a skill that allows the Phantom to equip a tactical shield to block attacks. They can also shield bash with the melee button while holding the shield.
Hardened – a passive that increases maximum health.
Aegis – the Phantom's Ultra ability emits a spherical plasma shield around the Phantom. They also temporarily get an electro-scattergun best used in close quarters against those unlucky enough to be inside this plasma bubble.
Echelon
Sporting spyware similar to that of the Splinter Cell games, these spies use information and deception to get an advantage over their enemies. They also confuse enemies by simply not appearing on the minimap and have ways to hide themselves completely.
Skills
Digital Ghillie Suit – a skill that turns the agent temporarily invisible. Moving and aiming will lessen the effectiveness of the Ghillie suit.
Intel Suit – a skill that shares the location of nearby enemies with the Echelon player's team.
Low Profile – a passive that ensures the agent doesn't appear on enemy minimaps.
Sonar Goggles – the Echelon's Ultra ability reveals enemies with specialized goggles. It also gives them the Third Echelon 5.7 pistol to hunt enemies down.
Cleaners
These New York sanitation experts (The Division) have one surefire way of purging all kinds of problems from existence: fire. These fire-spreaders can quickly engulf the battlefield in flames thanks to their incendiary rounds and drones that spread napalm. They're not specialists in any way, but the Cleaners are not to be messed with.
Skills
Firebomb – a skill that gives the Cleaner a Molotov Cocktail. Upon detonating, it causes explosive damage and ignites the area.
Incinerator Drone – a skill that, upon use, will summon a drone to spread napalm in its flight path.
Incendiary Rounds – a passive that inflicts burn damage with each shot from the Cleaner's guns but decreases their effective weapon range.
The Purifier – the Cleaner's Ultra ability gives them a flamethrower with a decent range. Enemies hit by the flames are "thoroughly sterilized".
DedSec
These hackers are from the Watch Dogs games and can easily disrupt the enemy's HUD, take control of any deployed items such as drones or shields, and use SpiderBots to stun enemies. These cyber attackers want to control the flow of battle in their favor and have the means to do so.
Skills
Hijack – a skill that hacks enemy-deployed abilities, giving the DedSec team member total control.
SpiderBot – a skill that deploys a SpiderBot. It will run to and attempt to stun the nearest target with a face hug.
Fabricator – a passive that prints a new copy of any deployed device.
Lockout – DedSec's Ultra ability temporarily disables the HUD, minimap, and abilities of any enemies in the affected area.
And that's everything we know about the XDefiant release date and the free shooter itself. The beta's feedback regarding recent betas has been largely positive, so much so that it's seen large viewing figures on streaming services such as Twitch. So it could be one to watch, perhaps even becoming one of the best multiplayer games on PC, but only time will tell.