Destiny 2 updates are a central part of the game's DNA; Destiny 2 is a 'live' game, after all. There are ad hoc patches to rebalance things and live events to refresh them, Seasons to deliver larger scale structural changes, and DLC and expansions to add new content, such as the game's raids. It can be quite a lot to keep on top of, which is why we've compiled this handy tracker. Wherever possible we cite Bungie themselves, but a little speculation is inevitable as we try to track the game further into the future.
This Destiny 2 updates tracker includes both recent changes and those yet to come, giving you a whole picture of what's changed in Bungie's monolithic shooter. The game has infamously had a fluctuating level of interest of late, so if you're a lapsed player returning to the world after time away, consider this your guide to what's changed and what is still to come.
Note that Bungie has confirmed all content will arrive on PC at the same time as console, so with that in mind, here's what's on the docket for the future of Destiny 2.
Destiny 2 Season of the Worthy
The headline attraction of this season is the return of Trials of Osiris – no, not Trials of the Nine. If you've never played the first instalment in Destiny 1 on consoles, it retrains the nine wins or bust format, but plays out as a three-on-three elimination mode instead. If you're not PvP inclined, Season of the Worthy also has a new PvE mode called Seraph Tower Event, though details on that are thin on the ground right now. Class competition is also coming to Destiny 2 as Hunters, Titans, and Warlock's go head-to-head. If there's any justice in the world, Hunters will win – despite what Bungie's DeeJ thinks.
Destiny 2 previous updates
Destiny 2 updates year one
Year one of Destiny was mostly spent addressing a wave of community feedback after an initially disappointing few months. One such example is the 'Gotta Go Fast' update that dropped 27 March 2018 and brought a slew of weapon and ability changes, most of which were damage and cooldown buffs intended to quicken the pace of the game.
Apart from that, there was also a selection of smaller expansions such as the Curse of Osiris and Warmind. These updates mostly revolved around new quest lines and loot chasing but differed from Destiny's expansions in that it didn't offer a raid component – instead opting for smaller raid lairs.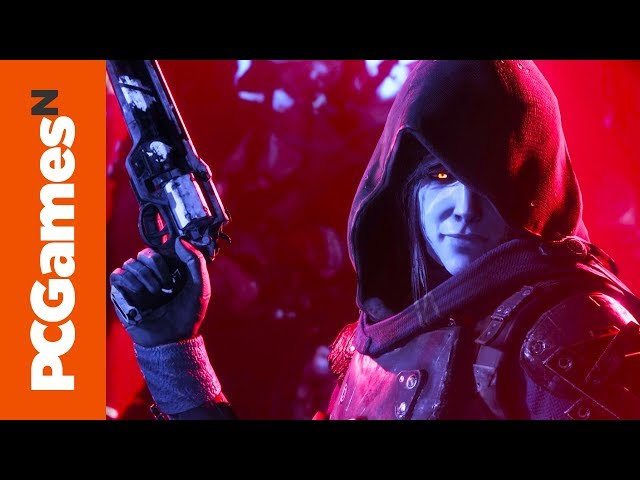 Destiny 2 updates year two
Destiny's second year was kicked off with the Forsaken DLC, which gave the space romp a much-needed overhaul. New subclasses brought about more variety, shotguns and snipers returned to the secondary gun slot, and the Destiny 2 Last Wish raid was introduced alongside new planets and a story. On top of that, Bungie introduced a new PvPvE game mode called Gambit, which tasks players with killing targets to rack up motes. Enemy players can, however, invade and eliminate another team's progress in select moments.
Following up on that was the Season of the Forge, which introduced a small horde mode and new quests for players to delve into in the pursuit of loot. On top of that, Bungie also introduced a smaller-scale raid called Scourge of the Past.
After that we got the Season of the Drifter, which takes its name from the character who marshalls the Gambit mode that the season's activities revolve around.
More Destiny 2 guides to loot:
During that season we got a new Thorn exotic questline, a story-based questline called the Allegiance quest – which tasks you with choosing between the Drifter and the game's good guys the Vanguard – and a new buffed version of Gambit called Gambit Prime. All this leads, of course, to some sweet, sweet loot.
We also had the first instance of The Revelry, which is a Spring-themed event that lasted from April 16 to May 6. This event will appear familiar to anyone who has taken part in the Festival of the Lost event last Halloween – as it takes you back to the Mercury's Infinite Forest, which is now called the Verdant Forest. Apart from the usual cosmetics and skins, the Arbalest exotic will also be up for grabs in a horde-style mode where you clear out as many rooms of enemies as possible.
Year two rounded off with the Season of Opulence, which started with a bang as only six hours after it kicked off we got the Destiny 2 Crown of Sorrow raid. That launched alongside an entirely new six-person matchmade activity called the Menagerie that lets us pick our own loot. Well, if you have the runes available and your chalice is adequately upgraded.
We also got some new Destiny 2 Exotic weapons, and, as is customary, we also got a swathe of Destiny 2 Pinnacle weapons. Don't fret if you missed out, though, as the quest to get them is still available.
Bungie also introduced a quest for a new hand cannon, called Lumina, on July 2. Alongside variations of the Menagerie mode, Solstice of Heroes returned on July 30, celebrating the past year of content with quests and a rather spiffing set of armour.
destiny 2 updates year three
It was another fast start to life at the beginning of Shadowkeep – and year three, too! – as the Garden of Salvation raid launched four days after the Destiny 2 Shadowkeep release date. A mere three days after that we also got Hero and Legend Nightmare Hunts. We got our first look at Nightmare Hunts during a Gamescom trailer but details were still slim, so it was nice to see more of it.
Alongside the return of Destiny's Halloween event, Festival of the Lost, there was a new PvP mode called Momentum Control, which takes on the six-vs-six zone possession format. There was also another Exotic quest called Xenophage.
The main attraction of Season of Dawn is Sundial, a matchmade PvE mode that has you fighting your way toward the titular structure. Activate it, and portals will open to different timelines with different combinations of enemies and environments. The boss you face at the end changes from week-to-week. The Destiny 2 Season of Dawn roadmap featured other goodies, too, like the Dawning Christmas event and Crimson Doubles for Valentine's day. We got new Destiny 2 Exotics, too, but had to wait until the turn of the year. Still, though, it gave us food for thought when making more Destiny 2 builds.
And there you have it, Destiny 2 updates, what they entail, and when you can expect them. What happens after the Season of Opulence is currently up in the air. Traditionally, Bungie would release a bigger scale update in September, but since it has split from Activision, it may redraft its content release schedule. Once we know, however, we'll be sure to update this evergreen.