When is the Destiny 2 Shadowkeep release date? We'd like to know as there's plenty to get excited about in Bungie's upcoming expansion, from a new raid and cross-save support to the F2P Destiny 2 New Light and – of course – more loot to grind for. A lot of this information comes from Bungie's June reveal, and confirms some recently leaked details about the size and setting of Shadowkeep.
The main reason we're excited, however, is because of Bungie's history with Destiny's content releases. September is a wonderful month for the Destiny series as that's when Bungie releases its best stuff, from Destiny 1's Taken King expansion to Destiny 2's Forsaken addition. These bigger releases tend to win fans over and lure more back as they contain a fresh story to follow, significant changes to the game's meta, and sweet, sweet loot to chase. So, if history has anything to do with it, September's return to the moon shouldn't disappoint.
Anyway, enough chitter-chatter, throughout this guide we'll go over everything we've collected from the reveal so far, from the Destiny 2 Shadowkeep release date to Destiny 2's New Light launch.
Destiny 2 Shadowkeep release date
If you're looking to book some time off work for the upcoming expansion, then tell your boss not expect you in at the start of October. The Destiny 2 Shadowkeep release date is October 1, 2019.
Previously, the update was due to drop on September 17 but Bungie has added a two week Shadowkeep delay as the game would benefit from some "extra time in the oven".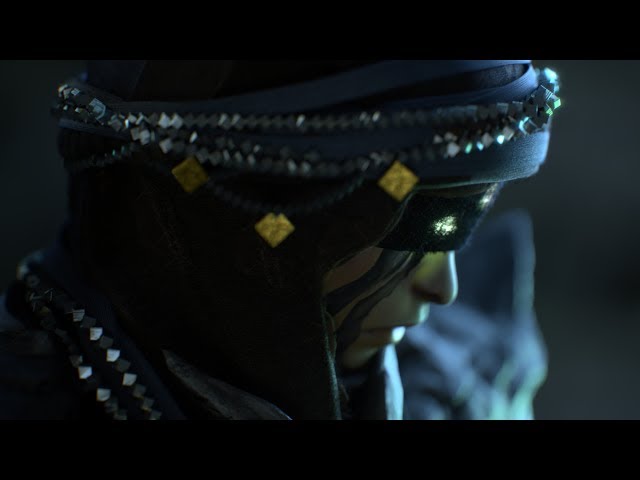 Destiny 2 Shadowkeep trailer
Those familiar with Destiny 1 will have plenty to get reacquainted with from the Destiny 2 Shadowkeep trailer. As per the reveal, we're going back to the moon – though plenty has changed. If you'd like to see, check out the Destiny 2 Shadowkeep trailer above.
Destiny 2 Shadowkeep story
As we learn from the trailer, Destiny 2 Shadowkeep sees the return of the enigmatic Eris Morn, who was introduced in Destiny 1's moon-based expansion the Dark Below. She even makes a sly reference to that addition in the trailer. We see you, Bungie.
Anyway, all is not as we left it on the moon, and red structures have appeared on the moon's surface. As Morn tells us, that ties into a new threat that needs sortin' out. Bungie has confirmed that this extension will see the return of the Hive, alongside the addition of a new threat.
Details are thin on that front, but Bungie has said that the theme of nightmares is the inspiration here. So, expect dark and grim vistas and abominations to fight.
Destiny 2 Shadowkeep gameplay
Armour will be getting a massive overhaul in the Destiny 2 Shadowkeep expansion with Armor 2.0. Reworking the armour system, the update will focus on character buffs and a point-stat system. Each piece of armour will have an energy type and value, and will influence the equippable mods. For example, you'll be able to pick and choose between your mods so you can craft armour that reduces your grenade's cooldown and allow you to throw them further.
Also coming back from the original Destiny is the 'artifacts' system, which briefly existed to boost power and stats. This time, however, they'll be much more profound, and you'll be able to level them up with a choice of perks at each tier. Bungie even goes as far as to say that these perks will be close to Exotic-tier at higher levels.
We're also getting what looks like a Battle Pass. Come October 1, players will be able to plough through 100 'Season Ranks' to earn various rewards. Much like Fortnite and Apex Legends, there are two reward tracks – one will be free, and the other will be available to those who own the season pass. Don't expect any Fortnite-style challenges, though. To get the exp needed you just need to play as you normally would. Thanks to Battle Pass cross-save, you'll be able to take your progress with you onto other platforms – handy if you like to hop about to play with your friends.
More Destiny 2 guides:
Fans of Forsaken's Shattered Throne mini-raid will be pleased to know that Shadowkeep is bringing another dungeon along with it. Details are currently slim, as Bungie doesn't want to ruin the surprise. Producer Katherine Walker explains, however, that the dungeon is set "deep within the moon" and contains all sorts of deadly traps for players to avoid. Thanks to the Season of the Undying roadmap, we also know that it lands on October 29.
Bungie also places a great emphasis on the PvP side of things in this update and into year three of Destiny 2. The Halo dev admits that the Crucible has become underserved in year two and that it will focus on improving the PvP experience going forward. Bungie remains coy when questioned on whether or not the three-on-three elimination mode Trials of Osiris will come back. It has, however, implied that it will do so after it manages to "repair the foundations" of PvP.
The first step of that is reworking the game's playlists. Quickplay is being replaced by Classic Mix, which is a toss-up of Control, Clash, and Supremacy. Don't worry if you just want to play Control though, Bungie is adding a Control only playlist as the developer feels it's a good starting point for newcomers.
Competitive play is also getting some TLC. The mode will be 3v3 Survival only and the matchmaking system is also getting a rework so your skill value will factor into your gains and losses of Glory.
Destiny 2 Shadowkeep will also introduce a number new finishing moves that effectively emotes, but for combat. Destiny general manager Mark Noseworthy and director Luke Smith told Polygon that finishing moves are equippable flourishes that you can use to finish off an enemy once its health has dropped to a certain level. This sounds a lot like the glory kills from Doom 2016, but as this is Destiny 2, we don't expect to see anywhere near as much ripping and tearing.
Destiny 2 Shadowkeep raid
Details are currently scarce, but we do know that this expansion wll feature a Destiny 2 Shadowkeep raid. We don't know what it will entail, but The Dark Below, which was Destiny's last moon-based expansion, features a fight against a Hive prince called Crota. Eris Morn, who is returning for Shadowkeep, is also key to Shadowkeep. To that end, it wouldn't be surprising to see Crota or Morn's storyline continue in some shape or form.
We do, at least, know when the Destiny 2 Shadowkeep raid will launch. Thanks to a recent This Week at Bungie update, we know that the Garden of Salvation raid will go live October 5. On top of that, the first raid challenge will go live a month later.
Destiny 2 New Light
Also launching alongside Destiny 2 Shadowkeep is Destiny 2 New Light, which is Bungie's free-to-play repackaging of Destiny and it's year one content. The main design goal here is to allow new players an accessible route into playing with their friends. To that end, when you boot up New Light, you'll play an opening mission in the Cosmodrome before coming to the tower at 750 light, which is the current level cap in Season of Opulence.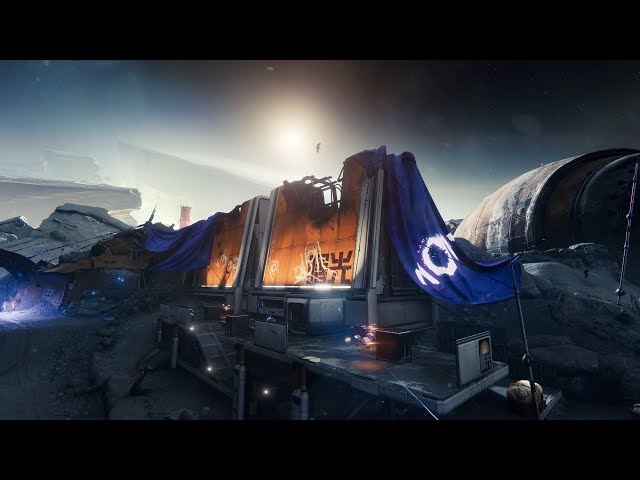 Destiny 2 Shadowkeep map
Bungie's behind the scenes look at Shadowkeep's moon setting shows that it has undergone a lot of change since the first Destiny game. Visually, the most significant changes you'll notice are the appearance of red castles, which Bungie claims gives the moon a more threatening vibe.
You'll also find that the Destiny 2 moon map is more expansive than before, and some areas have been given more depth, too. For example, some of the closed-off buildings from the first Destiny's version of the moon have turned into Lost Sectors here. That means you can go in and explore, besting a miniboss at the end for some low-tier loot.
Aside from that, Bungie mainly delves into the visual enhancements the moon has undergone. If you'd like to check it out, see the video above.
Destiny 2 Cross-Save
Destiny's Shadowkeep expansion will also introduce Destiny 2 cross-save, which allows you to carry your progress and character between games platforms. Currently, it'll be available on PC, Xbox, PS4, and Google Stadia. Whether it would come to PS4 was in doubt for a while, but a deal was pulled off at the last minute to allow it to happen, reportedly. Cross-save support will launch aside Destiny 2 Shadowkeep on September 17.
So there you have it, everything we know about Destiny 2 Shadowkeep's release date, new raid, Destiny 2 New Light, and cross-save support. Destiny 2 Season of Opulence is still going strong and has heaps of content for players to get stuck into. The future, however, seems exciting as more players will gain access to Destiny 2's intricate universe. Regardless, if there was something you were looking to learn about Destiny 2 Shadowkeep, we hope you found what you were looking for.