Looking for the Genshin Impact 2.2 release date? Since the Inazuma region was introduced to Mihoyo's charming anime game, players have had plenty to do on the island, meeting all manner of new Genshin Impact characters, learning about the Raiden Shogun and the Inazuma Bafuku who rule the island, and unlocking the Traveler's Electro abilities. Now in the 2.2 update, players can finally visit Tsurumi Island, a mysterious foggy island which holds new treasure chests and new monsters to fight.
The 2.1 update is currently live, which means that Baal and Kujou Sara are playable characters – if you were lucky enough to pull them, of course – along with Kokomi, who arrived on the second banner of the update.
The recent Genshin Impact 2.2 livestream revealed many more details coming to the next update including new weapons, hangout events, and what we can expect from the next Genshin Impact banner. Here's everything we know about the next Genshin Impact patch.
Genshin Impact 2.2 release date
The Genshin Impact 2.2 release date is October 13, 2021.
Genshin Impact 2.2 new characters
As far as we know, the only new character arriving in the Genshin Impact 2.2 update is Thoma, a housekeeper from Mondstadt who lives in Inazuma, looking after the Kamisato Clan. He's a Pyro polearm user who creates barriers to protect his teammates.
Genshin Impact 2.2 banners
The first 2.2 banner is a Childe rerun, while the second banner is a Hu Tao rerun featuring Thoma.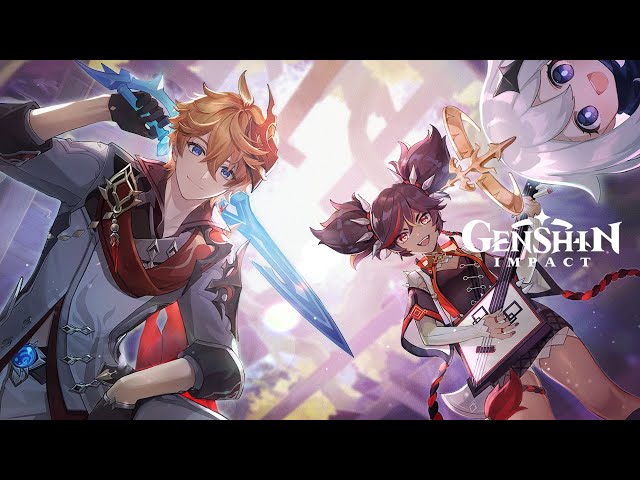 Genshin Impact 2.2 new content
Here's all the new content arriving in the 2.2 update:
New hangout events with Thoma and Sayu
New weapons:

Polar Star
Wavebreaker's Fin
Akuoumaru
Mouun's Moon

A new location, Tsurumi island
New Rifthound monsters
A new domain: Moshiri Kara
Serenitea Pot updates:

New realm layout – Silken Courtyard
New furnishings – floating platform
Genshin Impact 2.2 events
Here are the events coming in the 2.2 update:
Labyrinth Warriors: Enter a domain in Inazuma, the Mystic Onmyou Chamber, to fight monsters over five levels.
Shadow of the Ancients: Pair up with scholar and investigate a Ruin Grader that has regenerative powers.
Tuned to the World's Sounds: Perform music using a Floral Zither gifted to you by Kazuha.
Dreams of Bloom: Complete requests for Sakuya, a florist in Inazuma, to receive seeds for your Serenitea Pot.
That's everything we know about the 2.2 update so far, but we'll keep this guide updated as we learn more. If you're putting your team together to tackle the new content, check our Genshin Impact tier list to find out how your characters measure up, and take a look at our guide to the best Genshin Impact builds for each character.