When is the Skull and Bones release date? We've lost count of how many times the pirate game has been pushed back, but we're not worried – despite a fairly cynical opinion across the board, what we've seen of Skull and Bones so far has been more than promising.
With Skull and Bones now years in the making, surely we can hope for a more fine-tuned adventure, and a worthy contender among the best pirate games. While the game has been delayed multiple times, we know that more closed beta tests are happening behind the scenes and progress is still being made. After all, Ubisoft has assured us that they're spending time on the development process to ensure we're getting the best product available. While the development team works away, we've plundered the murky depths of Davy Jones's locker to bring you the latest Skull and Bones release date, gameplay news, ship customization, and everything else you need to know about this upcoming nautical adventure.
Skull and Bones release date speculation
The Skull and Bones release date is set to arrive before March 2024, according to information provided during an Ubisoft earnings call. Given the game's storied development so far – and the fact it's been delayed six times already – we don't expect to see much from Ubisoft this year.
Why? Well, for one, Ubisoft is already launching a big new triple-A game in the form of Assassin's Creed Mirage this year. Plus, Ubisoft launched a closed beta test for Skull and Bones on August 25 – the results of which the development team are going to need to pore over for a little while before making changes.
With all that in mind then, it's likely that Skull and Bones will release in 2024. Given the game was originally slated for release on PC, Xbox One, and PlayStation 4 in 2018, it's not been the easiest of seas for Ubisoft on this pirate adventure, but we're nearly there.
Skull and Bones delays
There have been six key delays to Skull and Bones since it was first announced in 2017. The first came in 2018 with a development reboot that pushed the release window into 2019, the second came with a delay into 2020, and the third into 2021.
The fourth pushed the release date to November 8 2020, but it was delayed again shortly after to March 9, 2023.
The last Skull and Bones delay took place earlier this year in January 2023, where it was revealed Ubisoft is targeting a fiscal 2023-2024 release.
Skull and Bones closed beta
The first closed beta took place from August 25-28. Players were able to sign up by logging in with their Ubisoft account and registering their interest here.
According to Ubisoft, 238,201 deals were struck with deadly pirates over the course of the test and 758,424 ships were sunk. 810 people were eaten by sea monsters and 549,348 naval battles were wagered.
Those are impressive stats for the first closed test – something Ubisoft says it will learn from in development.
We should hear more news about the next closed beta soon.
Skull and Bones gameplay
Our latest look at Skull and Bones confirms that the core of Ubisoft's sail 'em up is largely unchanged. It's still a multiplayer, open-world game with naval battles at its core. The combat still resembles Black Flag, albeit with some more exotic weapons and tools. Almost all of the action takes place from the captain's perspective, so while you can leave the helm to explore hideouts and outposts, whenever you're sailing around you're effectively playing as the ship – you can't get up and explore the rest of the ship, nor can you take part in island raids.
There's plenty of scope for ship customization, too. You can pick between a variety of Skull and Bones ship types which each boast unique strengths and weaknesses. Some will offer greater agility, but you won't be able to equip as many weapons or take very much damage, while others will let you lumber around the Indian Ocean carrying tons of guns and plunder, but you might make yourself a bit of a sitting duck for more balanced vessels. Beyond ship types and weaponry, you can also tune your ship's armor as well as plenty of cosmetic features.
The main aim of the game is to become the most infamous pirate on the Indian Ocean, working your way up from having a tiny one-person vessel to a fleet of warships. To do that you'll need to complete contracts, hunt treasure, and claim bounties to boost your infamy level. Curiously, there's also a crafting component to Skull and Bones, and it appears that you'll need to regularly head out in search of rare materials, animal skins, and other commodities that you can either trade or use to upgrade your vessel.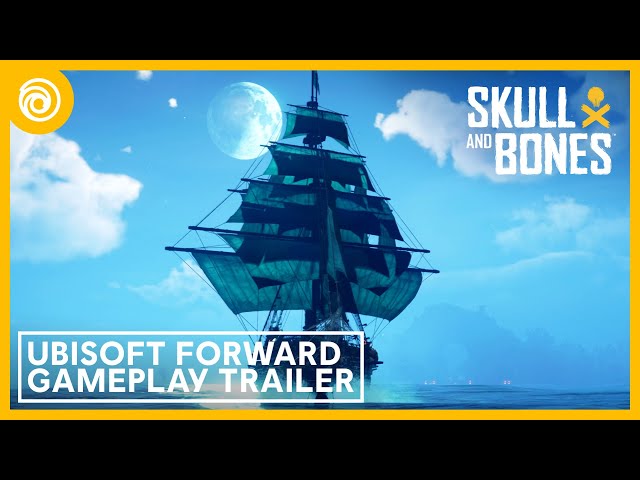 Skull and Bones trailers
The official Ubisoft YouTube channel now features a selection of Skull and Bones trailers to keep the anticipation as high as the seas, and each show off spectacular scenery, alongside customization options, combat features, and crazy explosives. The seven-minute gameplay trailer below, meanwhile, gives you a more detailed idea of the story and surroundings, from your humble beginnings as a shipwreck survivor on Sainte-Anne, through your rise to an infamous pirate with a fleet of your own ships.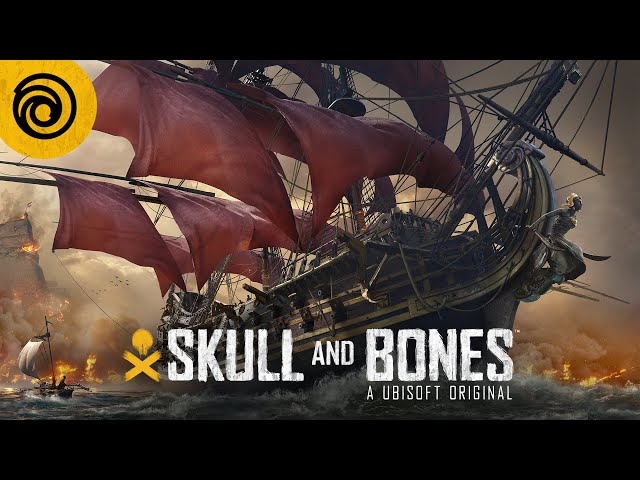 Skull and Bones multiplayer
While you can play any of the activities solo, Skull and Bones is a multiplayer game first and foremost so they can all be played with other players, and the open-world itself is full of other player-controlled pirates.
That doesn't mean you're always at risk of being sunk – you can't just start firing on other pirates willy-nilly, instead there are optional PvP servers for those that prefer a little more risk. The alternative PvE servers offer a bit more chill, but don't think you'll be safe from the impending doom of ferocious storms and shark-infested waters. Of course, you can also invite friends and people you meet to join your party and set sail side by side.
There's still plenty to be revealed between now and the Skull and Bones released date, but the main thing to know is, yes, it's still coming. Whether or not these delays will lead to Skull and Bones becoming known as one of the best PC games remains to be seen, but you can check out those that do hold that title in the meantime. Or find out a bit more about the Skull and Bones story, or check out some other open-world games while you wait.