What is the best free MMO? Making such a decision is no mean feat. Free-to-play games are increasingly common, meaning the F2P MMO crowd now have a lot more options than they used to. Even if your wallet is gathering cobwebs and your bank account is best friends with the number zero, there is a quality game on the PC to enjoy.
What's more, from online war zones to behemoth free MMORPGs, there is something for everyone to enjoy. Free games are no longer just the domain of MOBAs and Runescape; there are shooters to rival the likes of Overwatch, space games as shiny as Elite, and Warcraft-grade MMOs that don't demand a subscription.
Aside from completely free to play games, we have also included some MMOs with lengthy free trials – games where there is plenty to enjoy without spending a penny. So without further ado, let's take a look at the best online games you can play without breaking the bank.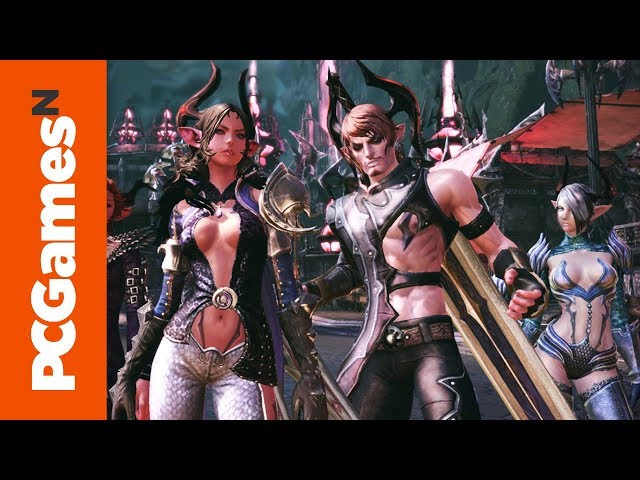 The best free MMOs are:
Smite
What makes Smite different? Switching out the favoured top-down view of most MOBAs for a third-person, over the shoulder view that brings players closer to the action. It is a small tweak, but it is one that adds a lot to the flavour and pace. The result is that Smite feels more like an action game, but all the MOBA fundamentals are in place: roles, creeps, towers, lanes, and – of course – the best Smite gods.
Like Dota 2 and League of Legends, Smite's main mode features two teams of five gods engaging in a gladiatorial-themed bout for dominance of the arena. Unlike those MOBA behemoths, Smite boasts a glut of other game mode variants like Joust, which reduces the number of lanes to just one, and Assault, which randomly allocates a god to every player. So if you are not chasing the esports prize pools, there is enough gameplay variety to keep players coming back for more.
So while PC gaming may have a reputation for being rather expensive, our list proves otherwise: you can have a fantastic time without needing to buy a single game. Many of the free games are even some of the best MMOs available today. So what are you waiting for? It's time to dive into a new world (or two).