How does Diablo 4 Hardcore mode work? Hardcore mode is a punishing difficulty mode with permadeath as its defining feature. If you've reached the end of the campaign and looking for a brand-new challenge, you might be tempted to start all over again with the threat of a sudden death hanging over your head. We're here to help you avoid that death with a full explanation of what to expect from Hardcore mode, as well as some tips for success.
While it's possible to increase the difficulty of Diablo 4 by switching world tiers, this challenge pales in comparison to Diablo 4 Hardcore mode. Before you set out in this ultra-hard game mode, take a look at the Altars of Lilith locations and Renown rewards to get a headstart on accruing those stat boosts in earlier levels. We also recommend choosing the best Diablo 4 classes and builds to increase your chances of survival. Here's how to enable Hardcore mode, as well as some general tips to keep your character alive and kicking.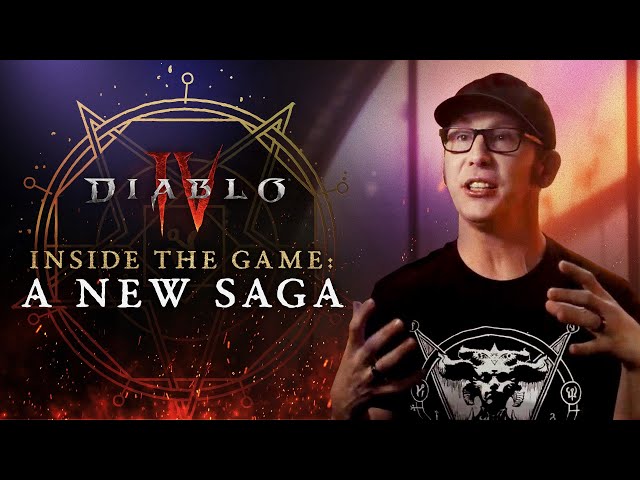 What is Diablo 4 Hardcore mode?
Diablo 4 Hardcore mode is a permadeath difficulty mode that permanently deletes your character when they are killed, along with their items. It's not for the faint of heart.
However, with greater risk comes greater rewards. If you plan to tackle Diablo 4 Hardcore mode, you can expect a higher chance to receive Unique items and powerful weapons to help you overcome the challenges in Sanctuary.
Characters that are killed below level 10 will be automatically erased without a trace. However, the last eight characters killed above level 10 in Hardcore mode will appear in the Hall of Heroes, which commemorates their names, equipment, and the hours lost in your attempt.
How do I enable Diablo 4 Hardcore mode?
You can enable Diablo 4 Hardcore mode during character creation by ticking the 'Hardcore' checkbox that appears in the Gameplay Options menu.
The Diablo 4 hardcore race to 100 offers players a chance to have their achievements set in stone – literally. The first 100 players to reach the Diablo 4 max level cap will have their BattleTag engraved on a statue of Lilith, so if you're up for a challenge then be sure to do your homework and revise our Diablo 4 leveling and farming guides for all the XP and gold you need on the race to endgame.
Diablo 4 Hardcore mode tips
The biggest threats to your character in Hardcore mode are by far the Diablo 4 world bosses, though you can easily fall foul of bosses lurking in dungeons and Strongholds while leveling. In order to fortify your character and keep them alive, be sure to equip the best gems and Aspects to improve your Defense stat.
Permadeath also extends to hardcore Diablo 4 PvP – if you fall in battle to an enemy player in Hardcore Mode, don't expect to get back up again. You can unlock two titles after ten successful PvP kills in the Fields of Hatred: Sweaty and Murderer.
In our experience, connection issues are a common and highly frustrating cause of accidental deaths in Hardcore mode. Since there's no offline mode, we recommend consulting PCGamesN's current server status guide, as well as our list of all Diablo 4 error codes to avoid playing Hardcore mode while the servers are unstable.
There are two consumables only available in Hardcore mode that we highly recommend stocking up on to increase your chances of survival. The Scroll of Escape is effectively a fast travel button that immediately teleports you to a place of safety. It has a low chance of dropping while defeating enemies across Sanctuary in Hardcore mode, but once you have it in your possession, it can be bound to your Action Wheel as a quick-use panic button.
Aside from your healing potion upgrades, don't neglect the efficacy of Diablo 4 elixirs. The Elixir of Death Evasion prevents certain death, instead granting Immunity for two seconds. This remains in effect for up to 30 minutes, though be aware that it includes a five-minute cooldown before its life-saving effects recommence.
Now that you've got to grips with Diablo 4 Hardcore mode, it's time to team up with a group of friends with Diablo 4 couch co-op and crossplay. Don't get caught by the Diablo 4 Butcher, and prioritize picking up a mount to help you escape foes out in the wilds in record time. Finally, our Diablo 4 review describes our own taste of Hell across all difficulty modes.